Indonesia committed to preventing and eradicating terrorist financing: BNPT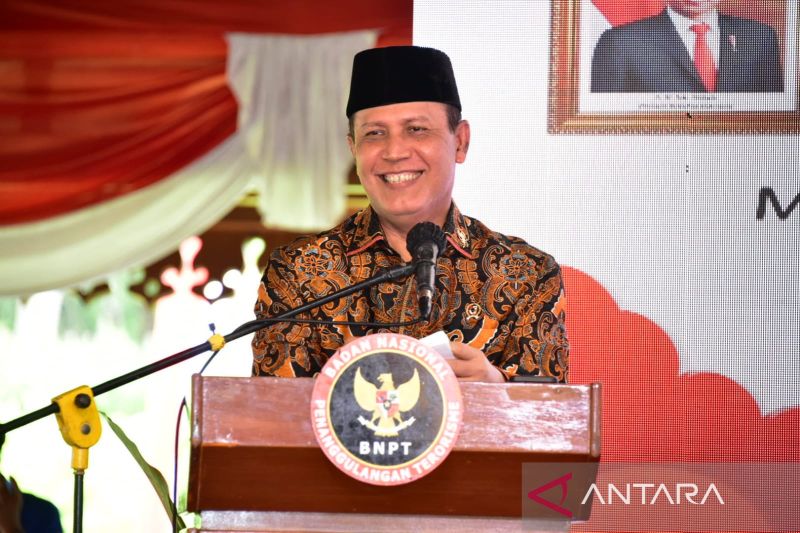 Jakarta (ANTARA) – The head of the National Counter Terrorism Agency (BNPT), Commissioner General Boy Rafli Amar has echoed Indonesia's commitment to global efforts to prevent and eradicate the financing of terrorism.
In fact, Indonesia is currently striving to become a full member of the Financial Action Task Force on Money Laundering (FATF), it noted in a statement on Monday.
After a conference on preventing and financing terrorism in India, Amar also echoed Indonesia's willingness to cooperate with countries to mitigate terrorism financing.
The government is responsible for giving space to non-profit organizations in Indonesia to grow and create a healthy sector, he explained.
Amar also highlighted the importance of having in place a strong regulatory framework and monitoring of non-profit organizations that exist, including in Indonesia.
Strict regulation becomes important, as terrorism financing in Indonesia usually stems from the misuse of funds from non-profit organizations under the guise of providing goods and services.
Related News: BNPT optimizes public involvement in radicalization and terrorism prevention
Meanwhile, Indian Prime Minister Narendra Modi stressed the importance of international cooperation to eradicate the crime of terrorism, including its financing.
Earlier, the Indonesian and Canadian governments established cooperation in mitigating terrorism with the signing of a Memorandum of Understanding (MoU) on the sidelines of the G20 summit on Wednesday.
The MoU was signed by BNPT and the Canadian Department of Foreign Affairs, Trade and Development (DFATD).
"The signing of the memorandum of understanding with Canada has become an important step that strengthens the cooperation on the management of terrorism that has been established so far," Amar noted in a statement on Saturday.
Canada is an important partner of Indonesia in the fight against terrorism. The inking of the MoU was based on the Indonesia-Canada Action Plan 2022-2025, he said.
The cooperation involves the exchange of information, the improvement of capacities and good practices that both parties have carried out as well as meetings at expert level.
Related News: Indonesia and Canada sign cooperation agreement on counter-terrorism
Related News: BNPT asks migrant workers to guard against terrorist influences