The gift that keeps on giving | Features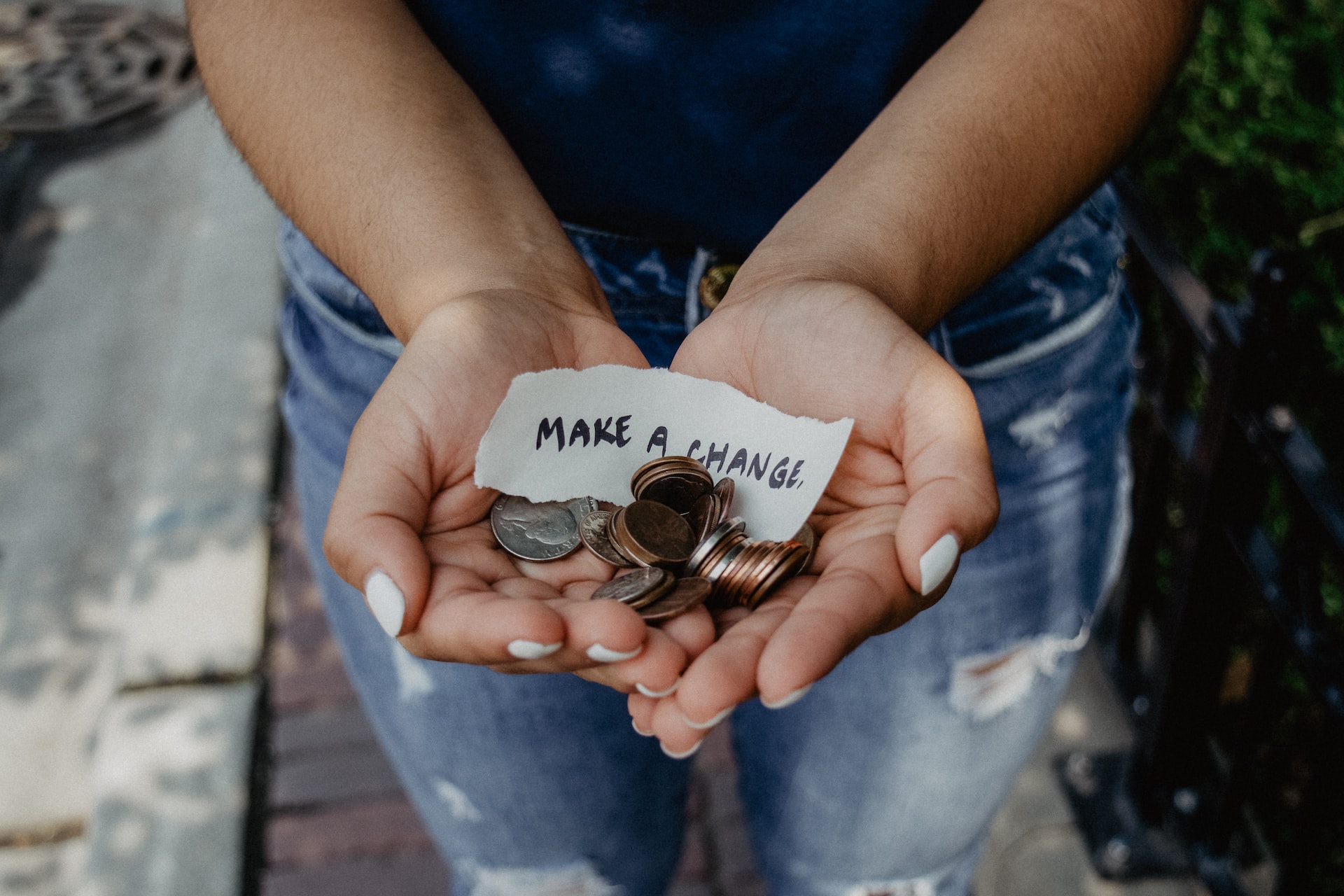 Community foundations encourage giving this season
By Jillian Manning | November 19, 2022
In 2020, US nonprofits and charities recorded a record $466.23 billion in charitable giving, largely in response to the COVID-19 pandemic. According to the Lilly Family School of Philanthropy – a branch of Indiana University – 2021 once again topped the rankings with $484.85 billion. (However, with inflation, that 2021 figure was actually 0.7% lower than its predecessor.)
November and December are generally the most popular months for charitable giving, but with a seesaw stock market, rising inflation and declining urgency as nonprofit pandemic woes s are fading, what will donations look like this year?
The Grand Traverse Regional Community Foundation
The Grand Traverse Regional Community Foundation (GTRCF) has served counties Antrim, Benzie, Grand Traverse, Kalkaska and Leelanau for over 30 years. They act as a connection point between donors and nonprofits, pooling resources to distribute as grants and managing endowments and funds throughout the five-county area.
Dave Mengebier, the foundation's president and CEO, says 2022 has been a bit behind the pace of giving so far. "During the third quarter, we are approaching approximately [$1.5] million in donations to the community foundation. … It's a bit slower than what we've seen in recent years.
Mengebier adds that recessions, economic downturns and market volatility generally don't have as large or immediate an impact on community foundations as they do on individual nonprofits, and that he's optimistic that with the months largest gifts to come, there is still time to reach the foundation's 20-year average of approximately $2.5 million in gifts.
Where is this money going? The GTRCF has over 340 funds, including 101 scholarship funds. This year alone they have awarded $3.3 million in grants and scholarships in Northern Michigan. Grant dollars support organizations focused on the arts, health and social services, animal welfare, community development, environment, education, and other areas of interest. There are also general community funds focused on each of the five counties that can address emerging needs that other funds do not, such as accessible housing, youth mental health or child care.
One of the most recent additions to the GTRCF portfolio is the Diversity, Equity and Inclusion Fund, which since its inception in 2021 has awarded over $50,000 in grants to organizations, businesses and DEI-focused programs. Another new initiative took shape this year, giving the foundation a chance to further support NoMi's capital projects with its partners Venture North and Northern Initiatives.
"Our Board of Directors just adopted a new policy under which we will withdraw $2 million from our endowed portfolio for impact investing," Mengebier said. "So this makes low-cost capital available to small businesses and nonprofits in the five-county area. … We don't just invest on Wall Street; we invest on Main Street.
This form of impact investing will have both social and financial returns, according to Mengebier, who believes that investing in the small business community helps ensure the sustainability of Northern Michigan's economy.
The Otsego Community Foundation
The Otsego Community Foundation (OCF) also launched a new fund this year, although it is not expected. After the May 20 tornado ripped through parts of Gaylord and surrounding areas, the OCF established the Tornado Response Fund, which has since received $1.5 million in donations and has already donated $900,000 to the community for everything from home repairs to temporary accommodation to case management programs. for the survivors.
While shifting gears to disaster relief was a necessary decision, OCF chief executive Dana Bensinger said it came at a cost to the foundation and other nonprofits. profit in the region.
"At least 10 weeks of our year were 100% tornado focused. It had to be, but it meant we weren't doing the other things in our business. And especially some of our smaller nonprofits, they weren't raising money to do their usual mission. So I'm very concerned about their progress," she says.
The ripple effect is still being felt. Bensinger explains that in October, Otsego County saw an increase in the number of homeless people as the weather changed. While this is the type of urgent need the foundation typically strives to meet, it spent its discretionary funds for the year and was unable to reallocate money from other areas to address the issue. problem.
When asked what she recommends to help fill such funding gaps, Bensinger's response is simple: "I would just encourage people, if they like a nonprofit and are considering doing a gift, give gifts without restriction so that the organization can do whatever it needs to do…. Today's nonprofits need to be flexible and nimble.
Bensinger adds that the best part of offering unrestricted giving is that it allows a community foundation or nonprofit to "not only meet the ever-changing needs [of a community]but capitalize on the opportunities that can move us forward.
Give in 2022
So that brings us back to the issue of donation. Will 2022 once again break the record for charitable donations? CNBC reported in September that "despite economic uncertainty, some donors may be considering larger donations for 2022, according to research from Fidelity Charitable," a public charity linked to the financial institution. The study found that nearly 6 in 10 people plan to give more this year because they fear their communities and neighbors will be under economic pressure.
Bensinger emphasizes that people should give to organizations they trust. If you're new to giving or thinking about supporting a nonprofit for the first time, she says monthly giving, even if it's just $20 a month, can have an impact. . She compares this style of giving to today's popular subscription model and jokes that it's a great way to "date" an organization before deciding if you want to be serious with it.
She also recommends knowing what your dollars are doing and where they can make the biggest difference. "One of the great things about community foundations is that because you're working with so many different donors, you have a collective impact," she says.
Mengebier agrees. "I describe it as long after [we] are gone, these endowed funds will continue to support organizations and causes that are close to our hearts. And it's this sense of legacy and eternity that really sets community foundations apart from other types of philanthropy.
Both say that if you like a particular nonprofit, donate directly to them. (Although Mengebier notes that many foundations have funds for specific nonprofits.) If you're more interested in a cause or area of ​​impact, a community foundation might be a better fit for your gift.
To illustrate the concept, Bensinger likens a community foundation to a brick-and-mortar structure. The bricks are the individuals, businesses, donors, nonprofits, and community groups, and the community foundation is the mortar that brings them together through investments, grants, and relationships.
"Partly, we're here as a service to donors, big and small, who want to make an impact," Mengebier says. "If we look around our five-county region, we would know virtually every leader and nonprofit organization in the region. So when you want to make an impact on education, social welfare, and health, or youth and family programs, we partner with you to help ensure your dollars will have the greatest impact.
***
GTRCF Youth-Led Grants Program
Beyond 2022, the next generation of nonprofit leaders are cutting their teeth on a grant program offered by the Grand Traverse Regional Community Foundation. The program empowers local youth "to be decision makers on youth issues, needs and opportunities" by reviewing grant applications and recommending grants.
We asked one of the program participants, high school student Jürgen Griswold, a few questions about his experience.
Express: What has been the best part of the program so far?
Jürgen: The best part of the program for me is when we do site visits towards the end of the year. It's always great to see what organizations are doing with the grants we give them. I find it interesting to learn more about the background of these programs, and with site visits you can see what is actually going on rather than just hearing it during the grant making process.
Express: What did you learn about your community by participating?
Jürgen: By participating in this program, I have learned about the issues facing my community and am fortunate to have the chance to help fund programs that attempt to help address some of these issues. Some of the programs that are close to my heart are those that help with family bereavement or pantries.
Express: What are you most excited to work on as the program progresses?
Jürgen: As the program progresses, I am delighted to see more young people participating. I love being able to teach them what we do and watch them learn and get excited about the whole grantmaking process.
Express: Do you think the skills you learn in the program will help you in the future?
Jürgen: Not only does YAC teach us about philanthropy and giving back, but it also gives us real-life experiences in grantmaking. We need to be able to communicate with other members to decide who to give money to, and I think the ability to communicate your thoughts is a very important skill to have and one that will come in handy for me in the future.