Building Bridges for Immigrant Families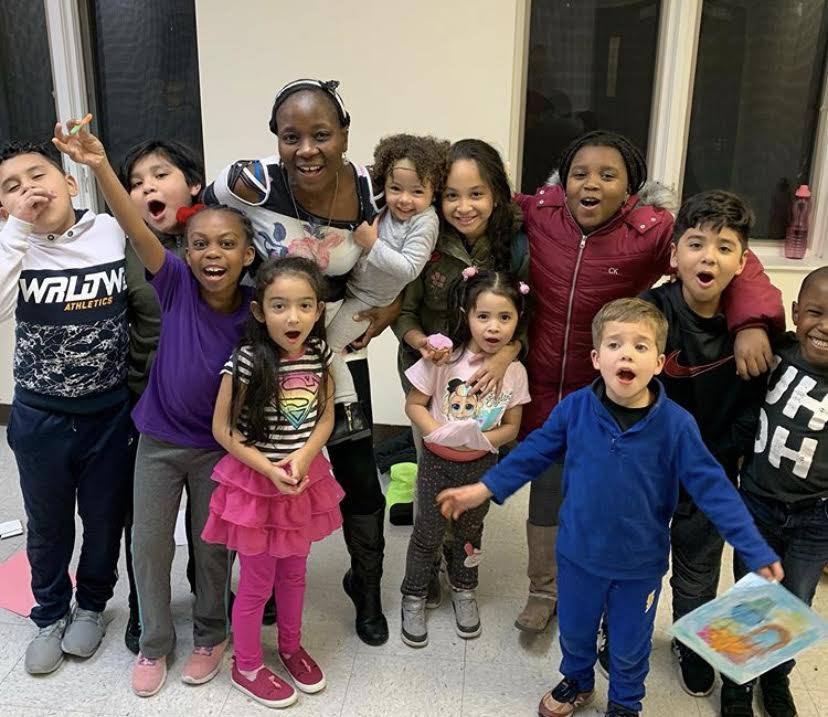 To honor Hispanic Heritage Month, the Philanthropy Roundtable spotlights The Open Door NJNY. Philanthropy Roundtable believes the American spirit is giving, with neighbor helping neighbor lift entire communities. To propel new investments in entrepreneurial approaches that strengthen communities, we spotlight leaders and initiatives that cultivate local civil society and support values ​​that transform lives. The roundtable recently spoke with Luis Iza, executive director and co-founder of The Open Door, which serves immigrant individuals and families in greater New York and New Jersey. They offer ESL, computer literacy, and GED prep classes.
Q: Tell us a bit about The Open Door. What is your mission, your story and your goal?
It's our 13th year, so Open Door has become a teenager this year. Our mission is to help immigrants become part of our mainstream society. We do this through English classes, introductory computer classes, and GED prep classes.
Open Door is the second nonprofit that my wife and I founded. The first, Operation Exodus, helps immigrant children in Washington Heights. Seeing children's pain is what got us talking and thinking about ways to try to prevent or reduce that pain. My wife and I saw it up close when we adopted a child from this community. He was nine years old. His biological mother, who may not have received proper counseling on how to adapt to our country, had a lot of problems.
We hired a new team member this year who comes from the corporate world. After her first day, she said, "I see it's so much more than an ESL program. People come here from work tired but happy, and they leave happy, including the volunteers.
Q: You have a unique personal journey. Could you share some of your own story with us?
I am the grandson of Cuban immigrants. This influences my thinking a lot. I arrived in this country in 1961, so I am an American by adoption. I think the whole idea of ​​one life influencing another life is really powerful – the difference one individual can make on another. The challenge is not so much for people to share their material wealth, but their intellectual wealth. It is so important that people share their hearts.
We build bridges, but we are also bridges. There are many cultural bridges in our society, but very few people cross them. It is reality. In America, there are some fairly new rivalries between different countries. In The Open Door, that doesn't exist. We say we are familia, and we are familia. Our students say, "This is the first time I've made a white friend. I know there's still a lot to do, but I think we're on the right track and focusing on the right things.
Q: Could you tell us a bit about how you help overcome the language barrier and why it is important?
The reality for all immigrants, not just Latino immigrants, is that once they arrive in this country, the children quickly become English speakers. If parents don't catch up, they experience a big gap here, which can lead to a lot of problems or misunderstandings between generations. Strengthening families — that's a big part of what we do.
The reality for all immigrants, not just Latino immigrants, is that once they arrive in this country, the children quickly become English speakers. If parents don't catch up, they experience a big gap here, which can lead to a lot of problems or misunderstandings between generations. Strengthening families — that's a big part of what we do.
This experience is personal to me. When I was little, I translated for my mother with doctors. At the time, there were very few translators in hospitals, for example. I heard a lot of things a nine-year-old boy shouldn't hear. I should have just played or done my homework.
Q: Related to that, who do you usually serve? What do they like?
Most of them are between 30 and 50 years old. The vast majority are Latinos. We have 15 countries represented from Latin America.
Their level of education varies. We have very educated Venezuelans in their country of origin. But the majority of the others have a fourth to sixth grade education in their home country. So that forced us to develop our own GED program, because the curriculum assumes the student has completed eighth grade, but very few of our students have.
Q: What does your volunteer base generally look like?
We have young professionals and a few people with gray hair, like me. They come from churches, and they come from different walks of life. They are finance people, marketing people. We have a few educators among us and our volunteers also come from various ethnic backgrounds.
One of our current staff, Brianna Remache, is of Ecuadorian American descent and is a scientist at Pfizer. She volunteered a few years ago, and we're really proud to have her back part-time, successfully running one of our sites.
Q: Do you have a compelling customer story that demonstrates the impact of Open Door?
Casiano's story. His company is Franco Fruit Carving — he's an artist. It started with us in our GED program. Casiano was a little intimidated the first day, and I encouraged him to stick to it and not leave us, and he stuck to it. He didn't have his business at the time, and I encouraged him to do so. He is now a successful businessman. He even opened a subsidiary of his company in Mexico. So he's doing well, and we're really proud of him.
Q: What kind of measures have you had, in terms of benefits for individual customers?
In 2021, 100% of our students reported improvements in their computer skills and 75% reported having more confidence in English. Seventy-five percent said they had improved in GED math. Seventy-five percent said they could communicate better with teachers, doctors and other authorities. And 85% of students rated The Open Door's sense of community 10/10. The courses helped 85% of the students in their workplace.
Q: Where is The Open Door going in the future?
We just opened a new location in East Harlem. The objective is that every three years we open a new site. We believe the combination of education and community is powerful. Here in the New York area, we want to continue to grow along the subway lines, and we're doing two models. We are creating a model where some of our sites are close to where they live and other sites are close to where they work. And both are doing surprisingly well.
Q: If money was no object for The Open Door, what would you envision for your organization? What is your big goal?
We would like to be an incubator where people spend a year with us, we train them in our system, and then they can do their thing. While we are able to open a new site every three years, each site ends up having a capacity of around 150 adults due to lack of space. We only exploit a small percentage of the needs.
The unmet need is enormous. New York's immigrant population is very underserved. Forty-nine percent of New Yorkers speak languages ​​other than English. We have the world here.
The Open Door is included in the Philanthropy Roundtable Opportunities Handbook, where you can find more information about their impact and programming. If you would like to help accelerate the impact of this organization, please contact Esther Larson, Philanthropy Roundtable Program Director. America's future is bright, but dialogue, the refinement of ideas, and a commitment to our country's values ​​and principles are fundamental to our future.