City distributes ARPA funding to local nonprofits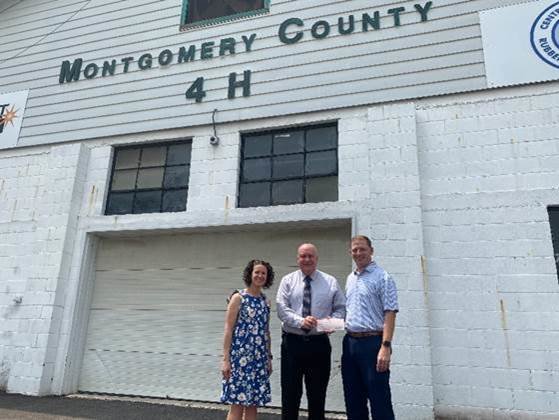 review review
The City of Crawfordsville recently distributed funds from the American Rescue Plan Act to various local non-profit and community assistance programs in Crawfordsville.
The American Rescue Plan Act provides funding to states and local governments to help industries recover from the economic effects of COVID.
The amounts and beneficiaries were:
• $75,000 to the Montgomery County 4-H Fairgrounds;
• $75,000 to the Boys & Girls Club of Montgomery County;
• $100,000 to the Montgomery County Childcare Coalition;
• $75,000 to the Montgomery County Youth Services Office;
• $50,000 to the Montgomery County Household Assistance Program; and
• $100,000 to Crawfordsville Main Street Technical Assistance and Business Aid.
"We are pleased to distribute ARPA funding to these non-profit organizations and community programs that are truly making a difference in the well-being of our town," said Crawfordsville Mayor Todd Barton. "Each recipient works hard to make Crawfordsville a better place to live and enrich the lives of those who live here. They are also among the programs that have been heavily impacted by COVID, and they can now use these funds to continue their missions and improve them for the future.
Funding allocation decisions were based on a program's individual needs and the effects they have on the Crawfordsville community.
More than $1.7 million in funding was awarded to local community programs and improvement projects in 2022.
For more information, visit www.crawfordsville.net.