How to reach new philanthropists?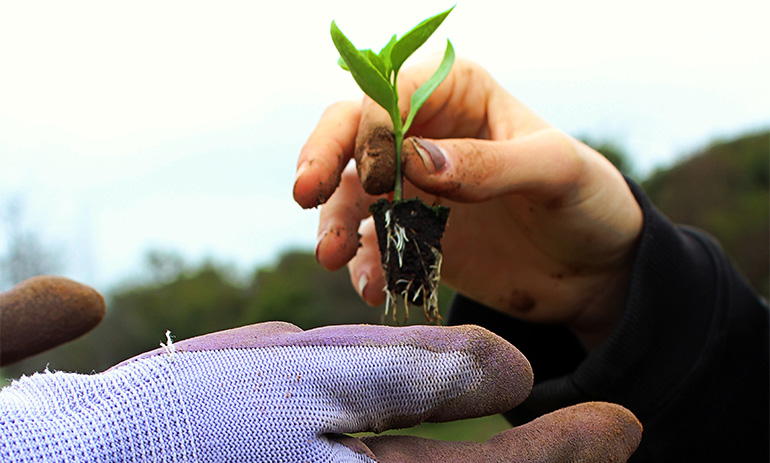 Engaging promising philanthropists can be a challenge. A young fundraiser has some advice.
Australia is poised to see a massive intergenerational transfer of wealth, providing opportunities for nonprofit organizations to engage with a whole new generation of donors.
But as young philanthropists are on the rise, they bring with them a unique perspective that requires rethinking targeting.
This is the message of Arielle Gamble, director and co-founder of Gift of the ground swella donor circle that focuses on climate action.
She told Pro Bono News that young philanthropists are motivated by the different world they will inherit.
Concerned about the climate crisis, biodiversity loss and social justice issues, young philanthropists know why they want to give, but they may not know where to start, Gamble said.
This is why Groundswell was founded, she added: to give young climate philanthropists an entry point into giving, focused on an issue of concern to the younger generation.
The climate crisis also intersects with other inequalities, such as health, food security, First Nations justice and human rights, leading Gamble to label it "starting point number one."
Top tips for reaching young philanthropists
Gamble said there are a few key things to keep in mind when targeting young donors.
First, well-targeted communication is vital.
"Young philanthropists are incredibly savvy. They are very visually literate and consume information differently," she explained.
"In terms of videos, visual identities, use of images, we're used to an incredibly high level of visual communication, and that informs things like trust and identity in the organizations we choose to follow. ."
For this reason, young philanthropists will not necessarily be attracted to traditional communication channels. Nonprofits seeking their funds will need to meet young people in the digital spaces they inhabit, Gamble suggested.
Young philanthropists also want to feel inspired, a point that helps guide Groundswell's communications approach.
"I don't want to feel yelled at, I don't want to be in a daggy band; I want to feel inspired. I want to be stopped by beauty. I want to feel empowered and like I can make a meaningful difference," Gamble said.
In addition, young donors are often short on time and busy. It can therefore be difficult to attract their attention. Giving them a special experience can help them by allowing them to engage deeply and meaningfully with an issue, Gamble said.
"People are driven to action by how they feel," she added.
For this reason, Groundswell takes donors on immersive journeys to areas where climate research is taking place, so they can 'feel' what their funding could contribute to.
The trips also help create what the organization describes as a "soup mix" of philanthropists, artists, musicians and business leaders to share perspectives that enrich and diversify the action.
The future of philanthropy is diverse
Groundswell also created networks for specific groups to connect; for example, the organization has a First Nations membership component through which First Nations changemakers can build relationships with donors.
Gamble said philanthropists themselves should also think about how they can open doors to a more diverse philanthropic community.
She said she hopes to see a diverse, democratized and thriving community of philanthropists in the future, community-led to support the community.
"I think for a long time the words 'inclusive' and 'philanthropy'…have not been comfortable bedfellows, but I hope we can achieve them and I know it will strengthen everything we aim for. all to achieve," she said.
She noted that young philanthropists are "increasingly linking all of their life choices, from their philanthropy to their investment portfolios, to…the consumption choices they make, to their purpose."
"I think it's a really exciting thing, and I hope to see more of it."