Family of student who died in car accident announces memorial scholarship foundation | New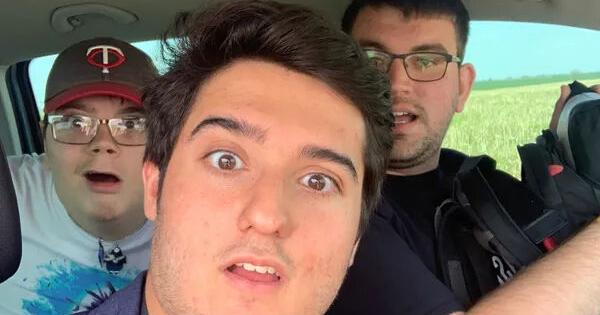 Family members celebrated the 21st birthday of OU meteorology student Nicholas Nair, who died in April, by announcing a scholarship on Monday to be awarded to three OU students.
The Nicholas Nair Foundation is the family's way of leaving a legacy for Nicholas in the schools he attended, said Nicholas' father, Girish Nair. The foundation will provide three scholarships for OU meteorology students and three scholarships for choir students at Nicholas' former high school, Hebron High School, in Carrollton, Texas.
The foundation's announcement comes about four months after Nicholas, 20, Gavin Short, 19, and Drake Brooks, 22, died in a car crash at the Oklahoma-Kansas border after returning of a storm chasing a powerful tornado in Andover, Kansas.
"(Nicholas) wanted to make a difference and we really didn't know what we could do," Girish said. "His twin brother, Krishna, said he didn't want his brother to be forgotten…so we wanted to keep busy (by) thinking and talking and creating and that's where we are right now."
The family will raise money for the foundation by organizing events such as golf and volleyball tournaments, charity dinners and through donations from friends and family, Girish said.
Girish said he and his wife, Kate Nair, have always raised their children to achieve their dreams by working hard and spreading love and kindness.
"After what happened to Nicholas, the amount of love, sharing and attention that we received from the world was quite overwhelming," Girish said. "It's something Nicholas (did) in his own way – he touched so many people."
The family were so inspired by the stories they heard from those who knew Nicholas, Girish said, that they set up the foundation to not only build a legacy for their son, but also to inspire others to be like him.
"No parent or sibling should lose a child at a very young age, especially when the world needs more Nicholas," Girish said.
The family will soon reveal the foundation's release date as well as a website that will feature volunteer and donor information, Girish said. Until the foundation goes live, the family is encouraging people to replace their social media profile picture with the foundation's logo to promote the announcement.
"We not only want to work with OU and Hebron in the future – if it's going to be something good for us (and) the community – we (also) want to help many other large and small foundations to add more projects (and) help more students," Girish said.