Manu Chandaria: first African to receive the Carnegie Medal for Philanthropy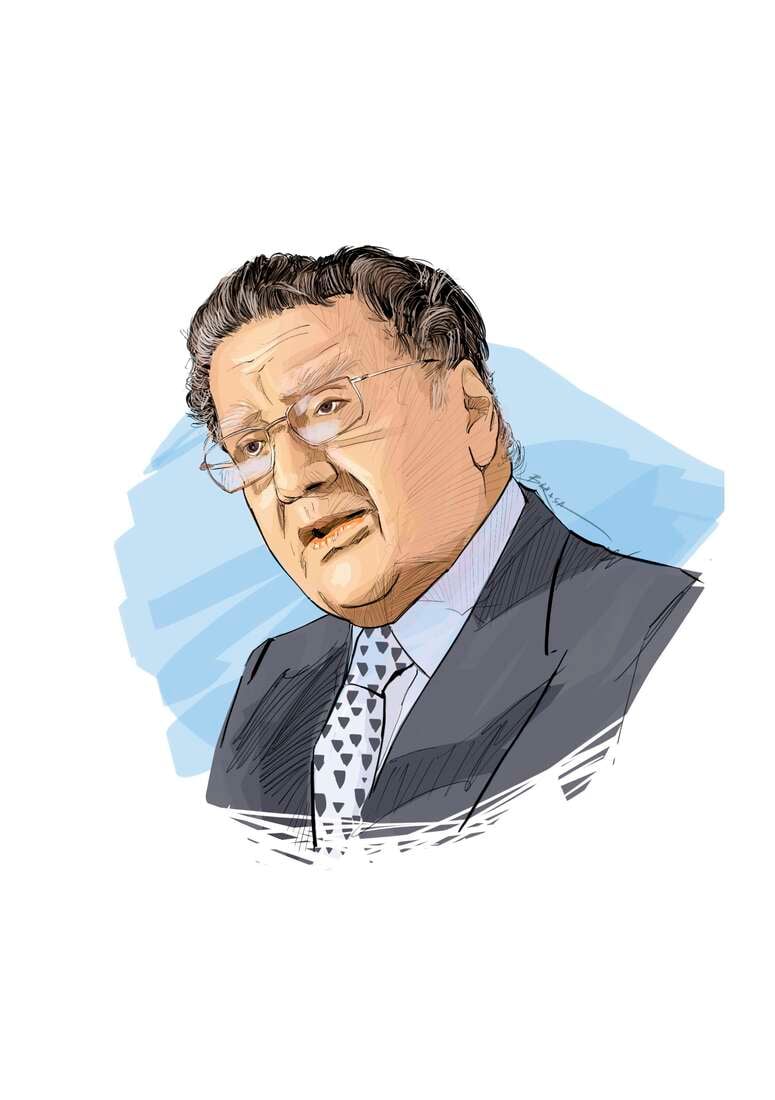 Profiles

Manu Chandaria: first African to receive the Carnegie Medal for Philanthropy
Monday 08 August 2022

Business tycoon Manu Chandaria has built a philanthropic legacy that very few wealthy Africans can match. His support for social causes that began in the 1950s captured the world's attention.
Last week, he became the first Kenyan and African to be awarded the Carnegie Medal for Philanthropy, which honors innovative philanthropists and highlights the contributions they have made to society.
And for Mr. Chandaria, the contributions are immense.
In the 1950s, he told his father that they should start a foundation.
"He told me I was stupid, but I kept saying we needed a focal point where the family could work to help the community," Chandaria told Knowledge at Wharton, a business analytics journal, during an interview in 2013.
But as they have grown their global conglomerate Comcraft, founded by Chandaria's father more than eight decades ago, the billions of shillings they have set aside to better society have grown.
Over the years, his philanthropic hand, through the Chandaria Foundation, has extended from schools to hospitals, benefiting millions of people.
Even in his old age, Mr. Chandaria, 93, maintained his dogged determination to change lives and make a difference. He was one of five people named this year as recipients of the Carnegie Medal of Philanthropy.
The other recipients are four Americans; country music actress and singer Dolly Parton, investor Lyda Hill and billionaire businesswoman Lynn Schusterman and her daughter Stacy Schusterman. The non-profit organization, World Central Kitchen, was also recognized.
Winners will receive their medals at a ceremony in New York in October.
Mr. Chandaria was honored "for advancing opportunity and addressing critical needs in Africa through investments in health infrastructure, secondary and higher education, poverty alleviation and environmentalism."
Dolly Parton was honored "for reducing poverty, strengthening early childhood education through the distribution of free books worldwide, increasing access to college, and advancing medical research." She is also among those who donated $1 million (119 million shillings) to help fund coronavirus vaccine research in 2020.
Mr Chandaria joins the coveted Carnegie list which since 2001 has included the Gates family, the Rockefeller family and George Soros, who has so far donated 3.8 trillion shillings to a foundation that advances justice, education, public health and independent media.
India's Tata family, with interests ranging from salt to software, and who have been named among the century's greatest philanthropists, also make the list.
Mr. Chandaria aims to encourage more African businesses that are making profits to give back.
"We are now pushing as hard as we can for other companies to follow our example and create foundations that will commit to reinvesting a certain amount of money in areas where they can make a difference," he said. in an earlier report.
"It works, but it's definitely difficult. Ask me how many local Africans and local businesses are doing this. This is what we have to crack.
The University of Oklahoma graduate cited the works of John D. Rockefeller and automaker Henry Ford as inspiration in his philanthropic efforts.
"Business is only a means. The goal is to make a difference in society. Profit is not the answer; the people around you must have improved their lives," he said. "You develop that kind of generosity and maturity of spirit over time after interacting with people of value."
For a man who once gave his wife a Rolls Royce car, the billionaire industrialist says his life is simple. He is also a vegetarian and an ethicist.
"I believe in truth and holding hands with others. I believe in humility and honesty," he said.
Part of his success, he says, also stems from the support of his wife.
He was married to Aruna Chandaria, whom he met at the height of World War II.
He says of his wife: "I have built industries, set up various institutions and done a lot of philanthropic work. I would not have succeeded if she had not supported me in all these aspects."
For the soft-spoken entrepreneur, having good values ​​is as important as having business acumen.
He says that a society that lacks moral values ​​is on the road to ruin.
"We need to emphasize values ​​and make them a separate subject in our primary education so that our students learn from the start how they are going to live their lives," he told a conference on peace in 2020.
Organizers of the Carnegie Medal of Philanthropy say the recognition aims to inspire a culture of giving by honoring innovative philanthropists. The laureates' philanthropic work has had "a significant and lasting impact on today's most pressing issues."
These range from supporting cancer medical research and pediatric care, to advancing women in science, technology, engineering and math (STEM) fields and reducing racial, gender and economic inequalities.
They are also honored for promoting education and improving the quality of life in Africa. These are areas that have benefited from Mr. Chandaria's philanthropy. For example, eight years ago he funded a project at Gertrude Children's Hospital to the tune of 100 million shillings.
Apart from entrepreneurship and donating money to different causes, he has made himself a speaker on various issues including world peace.
He is the National Patron of the Global Peace Foundation and a member of the Global Leadership Council. Mr. Chandaria also sits on the boards of several companies in Kenya and the region.
He is also a recipient of the Elder of the Order of the Burning Spear (EBS) award, a presidential honor conferred on him in 2003 by President Mwai Mwai Kibaki "in recognition of outstanding or distinguished service to the nation in various capacities and responsibilities".
In 2015, President Uhuru Kenyatta conferred on him the first class: Head of the Order of the Burning Spear (CBS).
Now retired, having left the active management of his businesses three years ago at the age of 90, he focuses on family and charity.
"Unless you completely detach yourself from even [what] you have been racing for many years, you will always think about it and you will not retire," he said.
[email protected]