MU alumni hoops game features many fan favorites | Mizzou Sports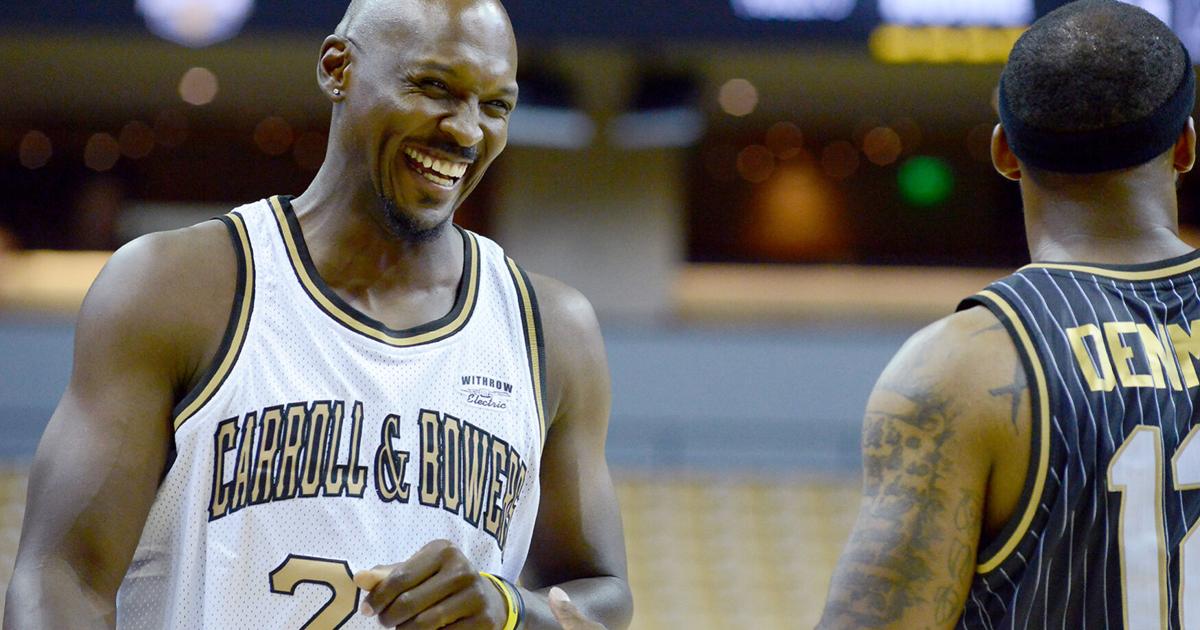 Missouri hosted an alumni game Saturday at Mizzou Arena to raise money for United Community Builders and the Carroll Family Foundation for Pediatric Liver Disease.
Funds were raised for non-profit organizations through donations at the door.
DeMarre Carroll and Laurence Bowers, former MU men's basketball players, helped organize the event and were the team captains.
"I haven't played on this floor in five years, and it's always a great time to come back to the alma mater and pour into it, pour into the community and have all my brothers come back and support the event," , Bowers said, "My heart is full, I'm thrilled and I'm grateful."
Team Bowers prevailed over Team Carroll 87-86 after a hard fought game.
The game featured notable former MU athletes such as Melvin Booker, Phil Pressey and Martin Rucker.
New Missouri men's basketball coach Dennis Gates, as well as Michael Porter Jr., who currently plays for the Denver Nuggets and was a former Tiger, were in attendance at the alumni game.
The Bowers team took an early lead in the first quarter and finished the first half strong to take a 31-30 lead.
In the third quarter, it was announced that $500 would be donated for every dunk in the quarter. At the end of the 10-minute period, $4,000 had been raised for the foundations.
Team Carroll returned to the game late in the third after a 3-pointer from Sean Weatherspoon earned Team Carroll a two-pointer late in the quarter.
But Bowers' team fought back in the fourth quarter to secure a one-point win.
Throughout in-game breaks and downtime, Carroll and Bowers talked about the importance of nonprofits. Carroll, who battled liver disease himself, explained the personal importance his pediatric liver foundation has to him and how he wanted to help others through the same struggles.
Some of the former players are excited to see what the future holds for United's basketball program.
Melvin Booker, former MU basketball player and father of Phoenix Suns star Devin Booker, shared his thoughts on Gates and his new coaching staff.
"I'm proud of him and I'm excited for him (Gates)," Melvin Booker said. "I'm excited about what they're about to do. I was able to watch practice while I was here so it was fun to watch them interact with their guys and see how they perform. It's going to be an exciting season. »