Official supporters club celebrated at 93:20 anniversary event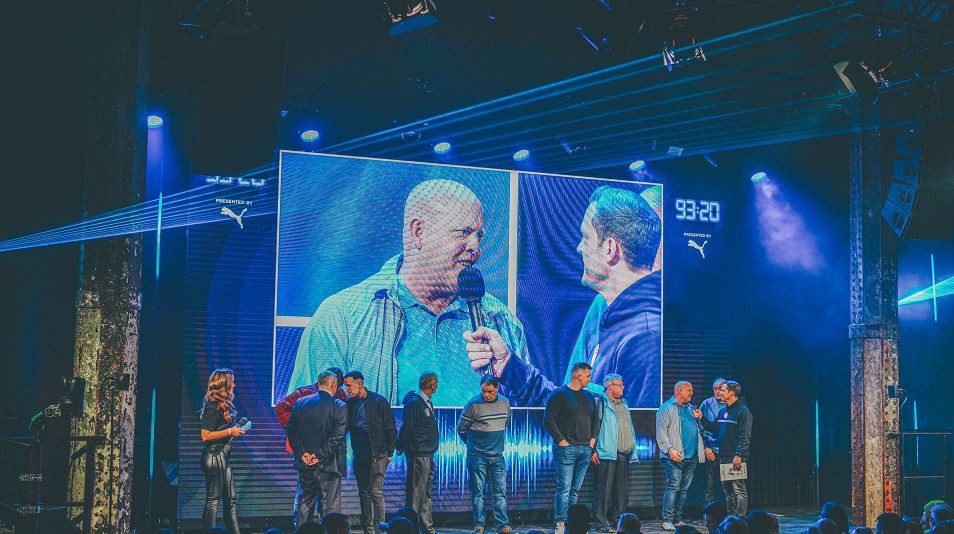 The passion and commitment of the official Manchester City supporters club was recognized as we marked the 10th anniversary of our first Premier League title.
A decade after our unforgettable 3-2 win over Queens Park Rangers, the club staged a series of events to celebrate Sergio Aguero's 93:20 goal and Roberto Mancini's spectacular 2011/12 side achievement.
The day began with an executive lunch at the Etihad Stadium, where club representatives, partners and members of the playing team were in attendance.
That evening, 2,000 fans descended on Manchester's Mayfield Depot to remember the iconic moment alongside Aguero, Gareth Barry, Gael Clichy, Nigel de Jong, Micah Richards, Joleon Lescott and Pablo Zabaleta.
In recognition of their hard work over the past 10 years, the Official Supporters Club Executive Committee have been invited to share a table with former City captain Andy Morrison at the Executive Luncheon.
General Secretary Kevin Parker was joined by Alan Galley, Carol Darvill, Howard Burr, Mike Young, Christine Wardle, Bing Findlater and John Morgan and that evening five branches were honored at the fan event.
Alkrington, Chicago, Harrogate, North Wales and West Lakes all formed during the 2011/12 season and were welcomed on stage where they received commemorative gifts to mark their 10th anniversary.
"On behalf of the entire Committee, may I say a big thank you for the wonderful afternoon spent at City for lunch at 93:20," Parker said.
"The bond between City and the OSC continues to grow because of events like this."
Our 93:20 celebrations also gave us the opportunity to reward two members of the Official Supporters Club family.
After winning a competition for taking part in a Q&A with Lescott, Sydney branch's Angie Gallo was flown to Manchester to attend the fan event and received the surprise of a lifetime when she was welcomed by the former players present.
Meanwhile, Bob Frendt of the Harrogate branch had the opportunity to watch the final match of the season against Aston Villa from Oleksandr Zinchenko's private hospitality box at the Etihad after the full-back learned the humanitarian aid it has provided in Ukraine.
Bob has organized deliveries of medical equipment and mattresses to send to Ukrainian citizens and continues to fundraise to channel his charitable donations.