McTeer: Shirley Greenberg — Ottawa philanthropist and equality fighter "was determined to improve the lives of others"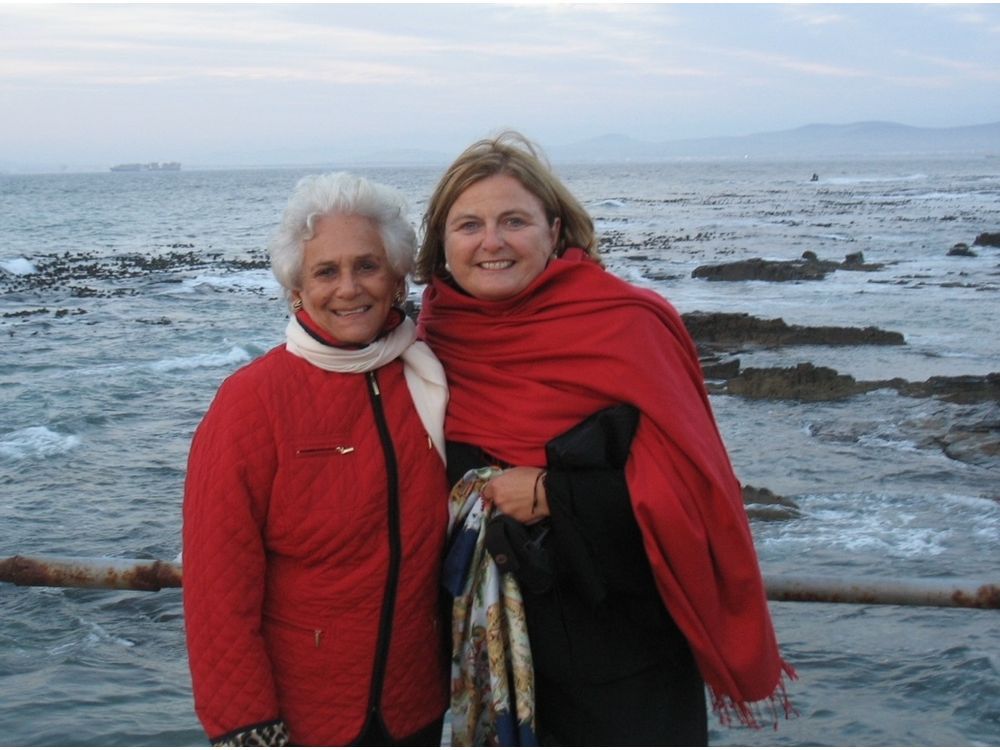 Content of the article
In September 1973, 21 women out of a class of 120 started Common Law at the University of Ottawa. Until then, only eight women were allowed each year. I was one of those 21 people, as was Shirley Greenberg, a woman who had been a legal secretary and had earned her BA at Carleton, with three children at home. She decided to be a lawyer and she never looked back.
Content of the article
Shirley took verbatim notes in shorthand in each class each day, then typed them in the evenings. If you needed them, she would share them with you. She drove her husband's car to class from their Glebe home, picking up classmates along the way. We became friends working with other classmates to fight for women's equality. For most of us, the fight for social justice was the reason we applied to law school. We drafted a bill to change highly discriminatory provincial family laws that denied married women a divorce. We fought to change a criminal law that denied women abortion. And we fought for a Charter of Rights and Freedoms that gives women equal legal status and opportunity before and under all laws in Canada.
Content of the article
When Shirley graduated from law school in her mid-40s, she had plans for her future. She founded the first all-female law firm in Ottawa. She continued her work for women's equality, hosting hundreds of events at her home and helping her friends from that first law class whenever she could. Later, when her beloved Irving died far too young, she was determined to use the wealth he left her to better the lives of others. Her contributions are legendary here in Ottawa, where her name adorns the Shirley E. Greenberg Women's Health Centre, established with her major gift. Law school programs, cancer research, and arts and theater also benefited. But his generosity did not stop there. Ten years ago, when a friend and I were setting up a maternity ward in a large hospital in Ghana, she covered the cost of shipping all the medical equipment. Women's health was too important to her to be limited by geography.
Content of the article
Shirley has received many honours, including the Order of Canada, and proudly wore the Order's pin. Yet it often seemed as if she was surprised, even embarrassed, by all the fuss. His humility rivaled his generosity.
Shirley never stopped. She loved to travel and, after her retirement, visited all continents. His curiosity was insatiable, his enthusiasm a wonder to behold. She was good, kind and generous. As my late mother once said, "Shirley has a heart of gold." She did indeed.
Shirley Greenberg passed away in our lives on Wednesday, and the hearts of all who knew and loved her are truly heavy. Yet, we take comfort in knowing that Shirley leaves behind a remarkable legacy and an indelible mark on the city of Ottawa.
Thousands of people have been touched by Shirley's kindness and generosity over her long life. She was literally a city builder, and her memory will continue to be an inspiration for what is possible when you combine courage, fierce determination, and a deep commitment to creating a better, stronger community for all.
Maureen McTeer is a lawyer, advocate, author, and former chair of the Shirley E. Greenberg Women's Health Center Advisory Board.