Senator Ingebrigtsen, Senate, Pass Legislation to Increase Voter Transparency and Participation, Improve State Government, and Invest in Minnesota Veterans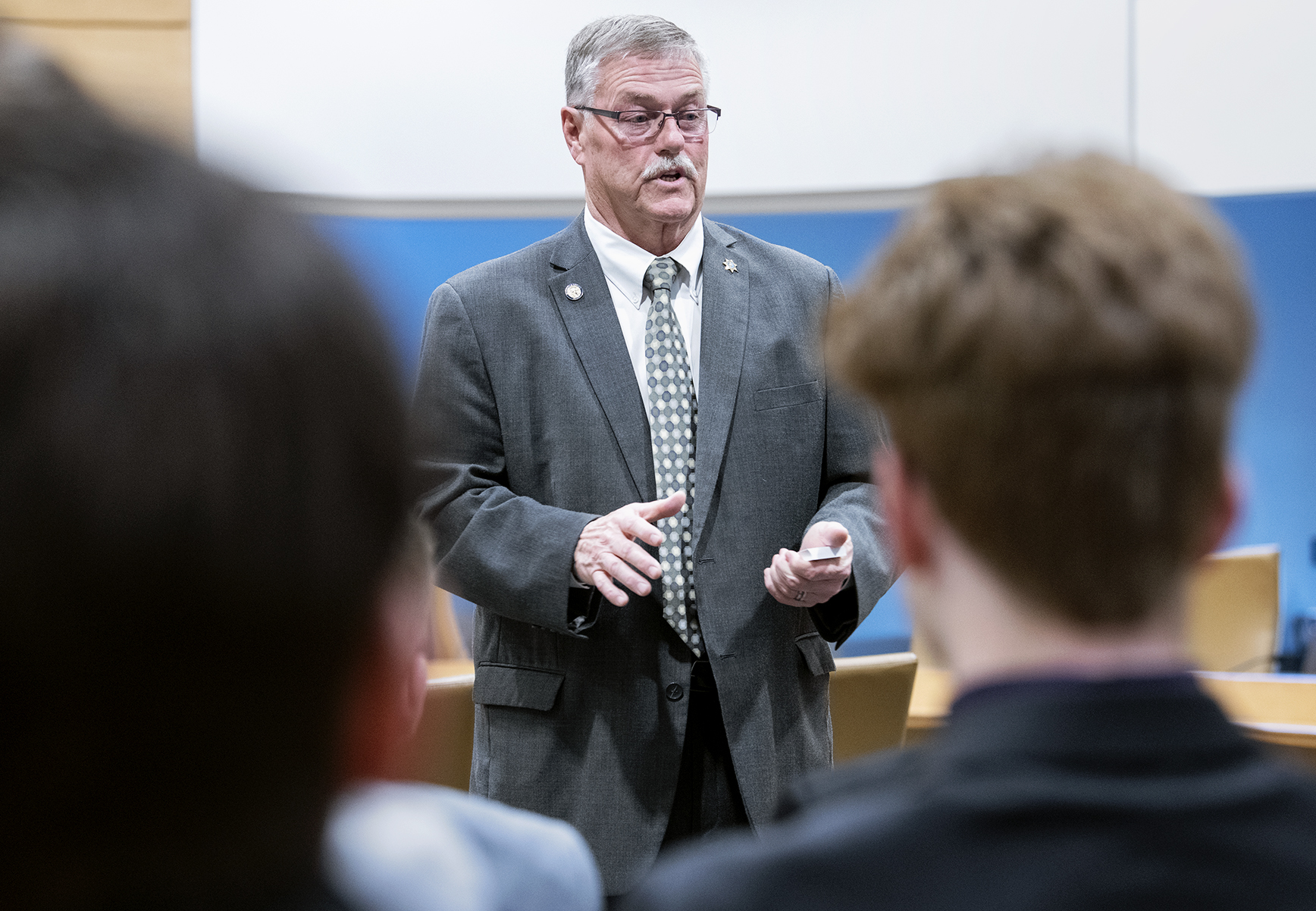 (ST. PAUL, MN) – Today the Minnesota Senate passed an important state government bill. The legislation aims to increase transparency and participation in elections, improve state government and support Minnesota veterans.
"Senate Republicans are committed to ensuring that government services are delivered as efficiently and that our elections are safe, transparent and fair," said Sen. Bill Ingebrigtsen (R-Alexandria). "This legislation continues our commitment to both of these causes."
Ensure transparency and increase participation in the electoral process
The state government portion of the package contains three central goals: to increase transparency for Minnesotans, to protect taxpayers' money and to give voters more opportunities to participate in the electoral process.
This bill contains two key provisions to ensure the security of our elections. Highlights include requiring specific security markings to identify genuine mail-in ballots, making changes explicitly related to drop boxes, and banning the officer from returning mail-in ballots. correspondence in mail-in ballot drop boxes.
Additionally, these provisions provide the Office of the Secretary of State with one-time local election grant funding of $6 million to help hire temporary staff to enter voter registration applications into the registration system. voters statewide. Additionally, Minnesota IT Services is receiving $4 million in fiscal year 2023, and $1 million each fiscal year thereafter, to publicly provide and maintain election live stream recordings and office requirements. postal voting..
The state government package also includes a key policy provision for prevent special interests from buying access to state government. This addresses a current problem where many contract attorneys in the Attorney General's office have ties to other politically affiliated groups and may use their influence to further their outside agenda. This provision therefore requires that all legal services of the Attorney General's office be performed by employees of the office or of another entity.
For keep Minnesota's elections free from outside influence, the bill also contains an important provision prohibiting non-governmental groups from paying election-related expenses. Under this bill, counties, municipalities and school districts are prohibited from accepting contributions from a for-profit or non-profit organization related to local or federal election expenses. In other words, it prohibits "Zuckerbucks" from being used by locals to perform or influence any election activity.
Finally, to protect taxpayers money and ensure they are not misused, this legislation includes a provision ensuring that nonprofits receiving Minnesota grants have a track record of sound financial management. It changes requirements for grants given to tax-exempt nongovernmental organizations, such as requiring the organization to submit two years of Internal Revenue Service Form 990 and prohibiting the hiring of public or public employees. elected officials.
Other notable policy provisions of the state government include:
Pollution Control Agency (PCA) Rules not adopted: Prohibits the PCA from enforcing or attempting to enforce unadopted rules.
Fuel Consumer Choice Act: Prohibits a state agency from adopting rules that restrict consumer choice of motorized equipment based on the equipment itself or the equipment's fuel source.
Gaming Control Board (GCB) Changes: Prohibits the GCB from disabling devices, games or electronic tab systems approved under the GCB rules at the time of their promulgation in future rulemaking decisions.
Additional provisions relating to election and campaign finance include:
In-Person Absentee Voting Requirements: Adapts where voters can go to participate in in-person mail-in voting (i.e. early voting).
Changes to Non-Government Voter Registration Submission: Requires that any mail sent by or on behalf of a committee or other private organization, such as a sample ballot or a request to vote by mail, make several declarations of transparency to the recipient.
Voter Data Classification: Changes how the state classifies voter data. Specifically, it classifies most voter registration system data as public, with the exception of dates of birth, social security numbers, DL numbers, identification numbers, and passport numbers, which are classified as private data in Chapter 13.
Technical Changes to Mail-In Ballot Envelope: makes technical changes to the law relating to the delivery of mail-in ballot envelopes, including language referring to the signature envelope and secret ballot envelopes.
Support Minnesota Veterans
"We also remain committed to honoring Minnesota's many veterans," Senator Ingebrigtsen continued. "As grateful Minnesotans, we need to make sure they have our support at all times."
As part of the package, the state government bill also includes provisions from the Senate Veterans Affairs Committee.
Last year, homes in Bemidji, Preston and Montevideo secured the federal funding needed to complete construction. Funding from this bill serves as a cornerstone to make these homes operational by funding upgrades and improvements to strengthen the structures, medical equipment, and internal facilities needed to make the homes operational.
To compete with the modern workforce, the legislation also includes a program to retain and reward active service members for enlistment and a re-enlistment bonus program.