OHIO Lancaster student receives Charles J. Ping Award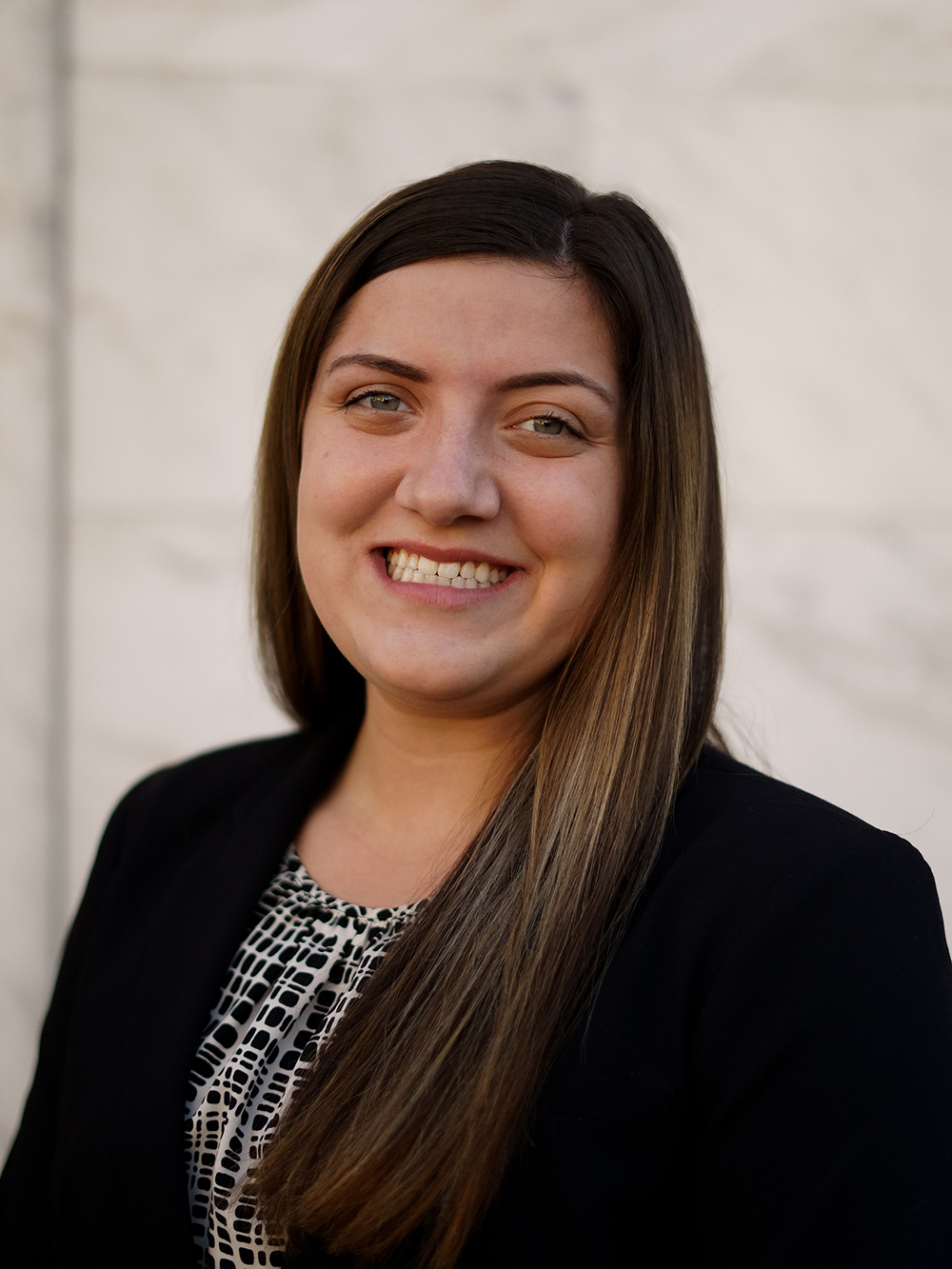 McKenzie Taylor, a student at Ohio University at Lancaster, received the Charles J. Ping Award. The Charles J. Ping Award was designed to recognize and honor outstanding undergraduate student leadership and contributions to community service on their campus and within their community.
This award is given annually to undergraduate students at Ohio Campus Compact member institutions who demonstrate outstanding leadership in their community service efforts both on their campus and within their community.
Taylor is a senior pursuing a bachelor's degree in communication studies at Ohio University at Lancaster. Wanting to find a way to achieve her goal, she joined Alpha Phi Omega, a co-educational service-based fraternity on the OHIO Lancaster campus. She then began attending community service events within the Lancaster community and found herself giving service in all aspects of her life.
"I took on the role of vice president of service officer for Alpha Phi Omega in the fall of 2021," Taylor said. "This leadership role has given me the opportunity to impact the Lancaster community by coordinating over 25 community service events during the fall semester for our members. We have partnered with over 15 non-profit organizations within the community, such as Meals on Wheels, The Foundation Dinners, Destination Downtown Lancaster and many more.
Working closely with so many important health, human and social justice organizations and programs, Taylor's commitment to her community has deepened.
At the start of her senior year at OHIO Lancaster, she actively sought to intern with a local non-profit organization within the community. She successfully landed an internship with Destination Downtown Lancaster in the fall of 2021 and eventually secured part-time employment with the non-profit organization.
"Throughout her undergraduate career, McKenzie was dedicated to serving the people of Southeast Ohio," said Ohio University President Hugh Sherman. "The desire to leave the people she meets a little better than they were before they met her is central to all of McKenzie's involvement on campus, extracurricular opportunities and professional work both through acts of service and the development of new student leaders on Campus."
The award is named in honor of Charles J. Ping, who served as president of Ohio University from 1975 to 1994. An early supporter and board member of the Ohio Campus Compact, the Dr. Ping was a tireless advocate for campus-community partnerships and increased opportunity. so that students become active and engaged citizens.
Communication studies professor Candice Thomas-Maddox served as Taylor's instructor and advisor throughout her time at OHIO Lancaster. She said Taylor's dedication and passion for giving back to others is a shining example of that. Thomas-Maddox went on to explain that Taylor has never given up on identifying ways to serve others at a time when many activities have been halted due to COVID.
"We were absolutely thrilled to learn that McKenzie is the first student from the Ohio University Regional Campus to win the Ping Award," said Thomas-Maddox. "She has been instrumental in leading her peers and inspiring them to give back to their campus and community."
Candidates must be nominated by the president of their college or university and must meet the following criteria:
Evidence of exemplary community service during each student's undergraduate years should reflect the student's efforts to meet the needs of their community. The Ping Award recognizes student efforts, from individual commitment to service and community to the ability to build an organization and engage others.
While outstanding community service of any kind is eligible, Ohio Campus Compact is especially interested in efforts that have tied the service to a college education or programs designed with long-term community involvement.