A Woman's Heartwarming Last Wish Helps Animals in Need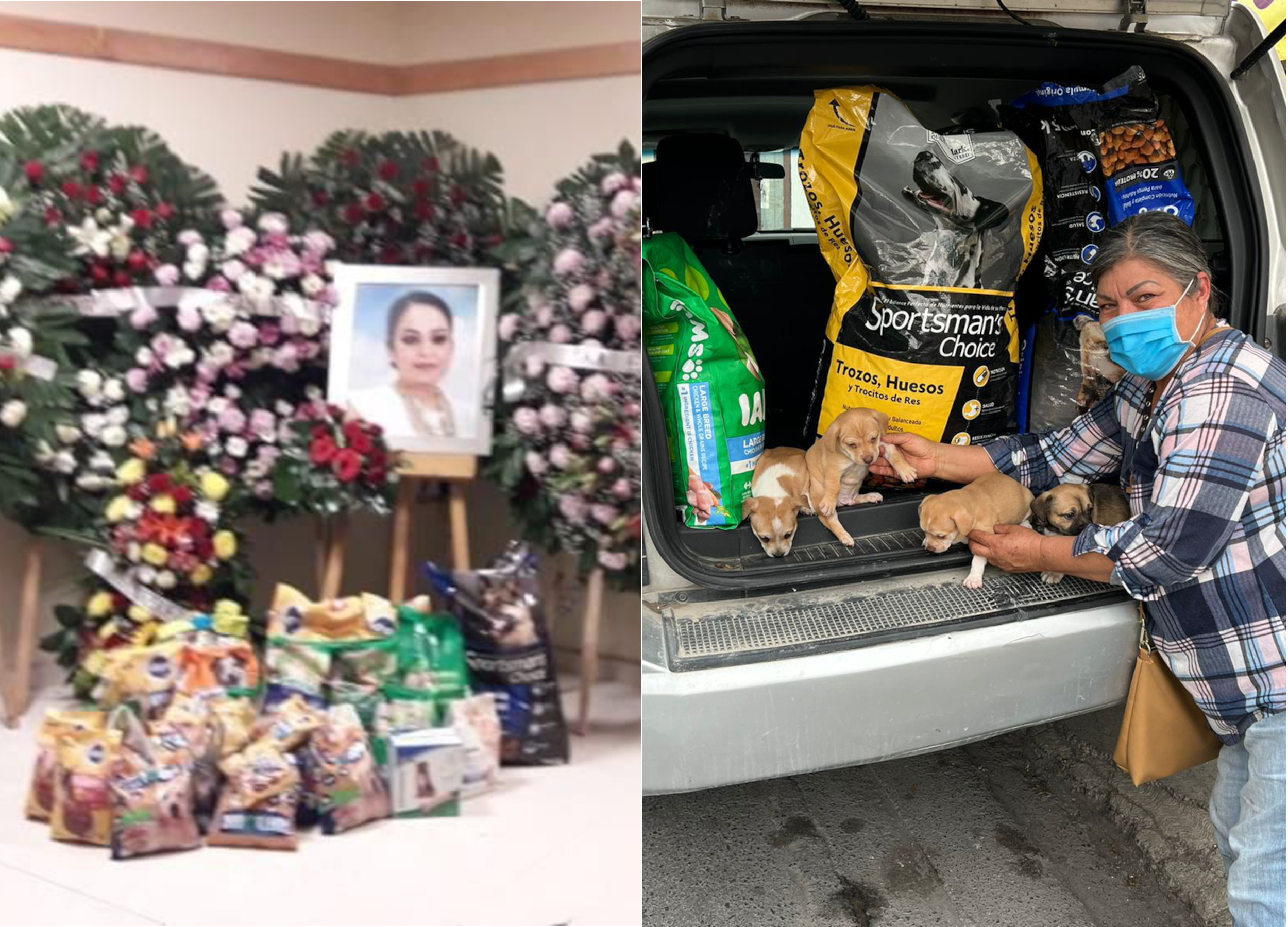 A woman's last wishes in Mexico have caught the internet's attention after her heartwarming actions helped animals who need it most.
In a Facebook post shared on Tuesday, Mundo Animal Reynosa (an animal rescue center in Reynosa, Mexico) shared the kindness, as they wrote: "RIP Eva María Garcia Davila. That a person's love for animals can be so great that they thought of until their dying days, and even later."
Alicia Acevdeo of Mundo Animal Reynosa recounted Newsweek: "Since the first message from the family informing us of Mrs. Eva's last wishes, I have tears in my eyes. My voice breaks every time I think of her because I know that she was a true lover of animals . animals and Mrs. Eva was one of those special people."
In 2022, there were more than 3,500 animal shelters in the United States, with approximately 6.3 million animals entering their homes each year.
Animal shelters often rely on public support to keep essential services running and help animals in need.
In the Facebook post, Mundo Animal Reynosa wrote, "This food is blessed and we will share this blessing with those who need it most. It will be delivered to our fellow rescuers who serve the streets every day. To honor and fulfill the wish of Mrs. Eva María, an angel for the animals."
Recent reports show that charitable giving is on the rise in the United States. Giving USA's 2021 annual report says Americans gave $471.44 billion in 2020, a decent 5.1% increase from 2019.
While donations increased in almost every sector, there was particular growth for environmental and animal causes, with an estimated increase of 11.6%.
Commenters on the Facebook post shared their thoughts on the woman's kind gesture. One user wrote, "What a big heart this human being had, may she rest in peace," while another said, "RIP. Thank you for supporting these beautiful beings giving us so much love."
Acevdeo said, "The food goes to dogs in need. I think that's what Ms. Eva wanted. Her love for animals has spread to where it's needed most."
Non-profit blog Donorbox reported in 2021 that legacy fundraising (where charitable donations are left in an individual's last will) accounts for nearly eight percent of charitable giving in the United States.
Additionally, a study from Indiana University found that donors who included a charity in their will gave the charity more than double in annual donations.
Among the well wishes on the Facebook post, one user said, "People like her should be forever…Rest in peace lovely lady," while another said, "What a big heart this human being had. 'She rests in peace.
In the post, Mundo Animal Reynosa said, "We really have no words to express how we feel after such a beautiful gesture. Thank you Mrs. Eva, thank you"