Jim Lindley | Obituaries | kdhnews.com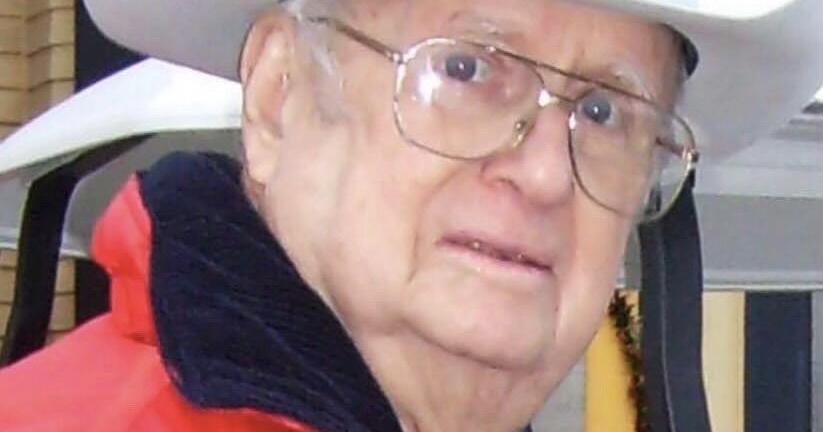 When President Lyndon Baines Johnson opened Central Texas College, Jim Lindley became general counsel of the board of trustees and served 45 years as legal counsel and in other capacities at that institution. He highly valued the opportunity to work for the College which has served over 80,000 national and international staff and students, including overseas campuses. From 1967 to present, Jim Lindley's countywide involvement has included: being Mayor of Killeen, Town Attorney-Copperas Cove, Town Attorney-Nolanville, President and Director of the Killeen Chamber of Commerce , President AUSA, President of Lions Clubs, Killeen Economic Development Corporation, Killeen Industrial Foundation, Director Union State Bank, President Killeen Lions Foundation, Director St. Francis Medical Missions and many other foundations, churches and charitable activities. Jim laid the groundwork and laid the groundwork for future generations helping to evolve the area into what it is today. Killeen Community Center, Long Branch Park, Killeen Municipal Golf Course, Central Texas College, American Technological University Library, Metroplex Hospital, Lions Park and Handicapped Playground, St. Joseph's Catholic Church building complex and children's playground, Holy Trinity Catholic High School, Temple, Our Lady of the Angels Maternity Shelter, Temple, Clements's Boys and Girls Club, Veterans foreign wars, the Knights of Columbus and the Vive les Arts society are some of the many entities of which he was a founder, director, partner. or benefactor. You will find his name on local fire stations, museums, city parks, community centers, churches, chapels, schools and senior centers honoring his civic and professional involvement in this county. Because of this long history of service, he is held in the highest regard for his reputation for professionalism, integrity and charitable endeavours. By and through these efforts, he touched immeasurable numbers of Central Texans.
Jim has received numerous awards, including the Lumen Gentium Award for service to the Catholic Diocese, Church and Schools; the Exchange Club's Golden Deeds Award for community service; he was honored as a Life Fellow of the Texas Bar Foundation in recognition of his service and dedication to the highest standards of the bar; received the Melvin Jones Fellow for his dedicated humanitarian services to Lions International, he was named pro bono lawyer of the year, he was honored with the town of Killeen Roy J, Smith Award for his service to the economic development of the region of Killeen and named Bell County Lawyer of the Year.
As one of the first lawyers to establish a law firm in our community, Jim helped lay the foundation for Bell County by being an outstanding role model through his leadership efforts and putting on a positive, ethical face. in the name "Lawyer" in our region and state. A humble "giant" who was much loved and will be sorely missed.
Jim was born on February 5, 1931 in Oletha, Texas to Lolene Archer and John Lindley. When he was still a toddler, his mother married Cecil G. Barnett, who raised him. After graduating from Groesbeck High School, he attended Texas Tech University in Lubbock, Texas, where he received his bachelor's degree, then spent four years in the United States Navy. While stationed in California, he met Bernice Gloria Thibeau of East Amherst, New York. They married in 1956 and lived briefly in New York before moving to Waco, Texas where, in 1962, Jim earned his JD from Baylor Law School. He is survived by his wife, Bernice; his daughter, Cecile Folkerson (husband, Doug Folkerson) and daughter Mary Wiley (husband, James Wiley) and three grandchildren; Dr Lindley Folkerson (husband, Dr John Beauchamp), Donald Folkerson and James David Wiley.
The visitation and rosary will be held on February 6, 2022, from 5:00 p.m. to 7:00 p.m., at St. Paul Chong Hasang Catholic Church, Harker Heights, TX. A Christian Burial Mass will be held on February 7, 2022 at 11:00 a.m. at St. Paul Chong Hasang Catholic Church with an internment after Mass at 1:00 p.m. at the Central Texas Veterans State Cemetery. In lieu of flowers, please send donations to Texas State Lion's Camp for Children with Special Needs; 4100 San Antonio Highway, Kerrville, TX 78028; St. Paul Chong Hasang Catholic Church, for Youth Scholarship, 1000 FM 2410, Harker Heights, TX; St. Francis Medical Missions, PO Box 2313, Cedar Park, TX 78630-2313; or the charity of your choice.