COMMENT: Athletes Cereal Provides a Unique Collectible and Raises Money for Charity | Sports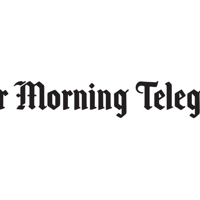 Fans often receive jerseys or bobblehead dolls of their favorite professional athletes.
But what about cereal, hot sauce, or even a jar of pickles with your favorite athlete on the cover?
PLB Sports and Entertainment has specialized in these types of products for about 25 years, according to senior marketing manager Ryder Ballou, son of Ty Ballou, who is the president and CEO of PLB Sports and Entertainment.
Ryder Ballou said his father started in the mid-1990s with hockey star Mario Lemieux's candy bar. And then the first big breakthrough came in the late 1990s with Flutie Flakes, a cereal for Buffalo Bills quarterback Doug Flutie.
"It's been fine ever since," Ryder said. "We've had all kinds of athletes in the NFL, NBA and NHL."
Much of what PLB Sports and Entertainment does with athletes is their work with charities, whether it's the athlete's charity, the one they love, or the one they love. supports or that of the city in which he plays or of his hometown. At plbse.com, the many products can be shipped anywhere, and the website has links and information about charities and foundations that benefit from sales.
Currently, the company offers products for New Orleans Saints running back Alvin Kamara, Cleveland Browns running back Nick Chubb, Arizona Cardinals wide receiver DeAndre Hopkins, Chicago Bears safety Eddie Jackson, Miami Heat guard Tyler Herro, Pittsburgh Steelers wide receiver JuJu Smith-Schuster, Buffalo Bills quarterback Josh Allen, Buffalo Bills wide receiver Stefon Diggs, who instead of cereal has Diggs hot sauce 14 and blue cheese.
Could Diggs' brother and Dallas Cowboys cornerback Trevon Diggs be next?
Ryder said while nothing has been finalized, there have certainly been talks of possibly adding another Diggs member and tapping into the state of Texas.
In the past, PLB Sports and Entertainment had Mahomes Magic Crunch and Mahomes Magic Crunch 2 for Kansas City Chiefs quarterback and former Whitehouse High School star Patrick Mahomes.
"We signed him to a deal right after his rookie season," Ryder said. "It exploded. He donated all proceeds to his foundation, 15 and the Mahomies. This first cereal brought in $300,000. It worked so well that we decided to bring it back next year with Mahomes Magic Crunch 2 which had eight unique designs on the back that you could make a poster of.
In addition to the athletes, there's also a cereal box for the movie "Field of Dreams" and rapper, actor, and entrepreneur Master P has Uncle P's Master Crunch and "Ice-Cream Man" Master Crunch, where every purchase benefits Team Hope. Followers on Instagram (@plbse) can see unique product videos and posts, special offers and player updates. PLBSE is also on Twitter and Facebook with posts and fans create videos and posts featuring their favorite products.
Back to that jar of pickles… which Ryder says is perhaps the most unique product he can remember an athlete wanting over the years.
Hockey player Adam Deadmarsh had Deadmarsh Deli Dills.
Maybe we will have products for sports journalists next. But I'm not really a cereal guy. Many people know my love for chicken wings. So how about a wing sauce? Brandon's Bold Buffalo or Ogden's Original.
TWITTER: @BrandonOSports