A Heavenly Friendship: An Incredible Friendship Between Africa's Richest Man, Aliko Dangote, and Nigeria's Top Philanthropist, Femi Otedola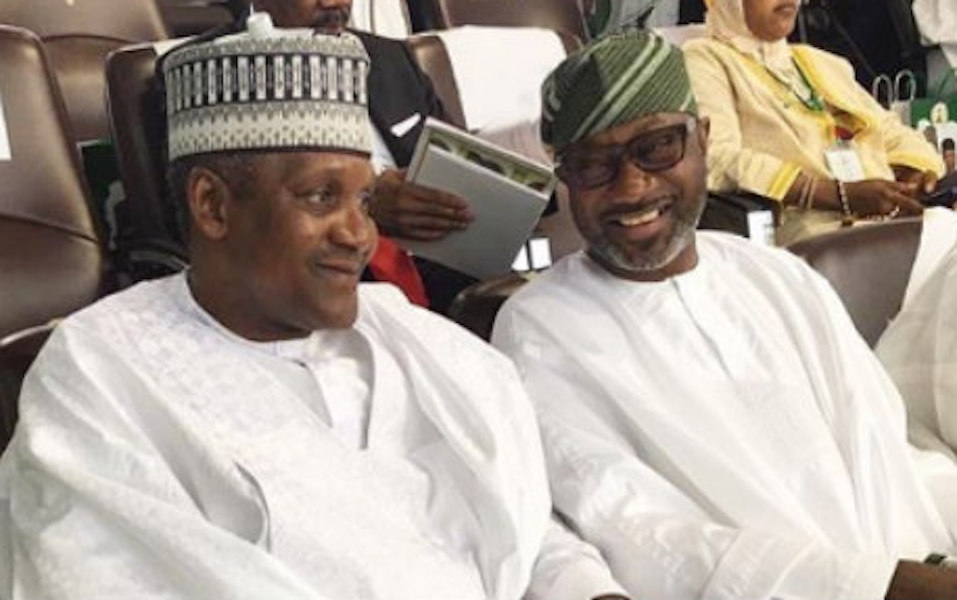 Friendship can be found in many places, including the lowest places and among the elite. No matter how big, powerful or small people may seem, friendship is the glue that holds humanity together. This is true even for the long-term relationship between Dangote Group CEO Aliko Dangote and billionaire businessman Femi Otedola. For men whose private decisions influence national economies, this friendship should not initially seem uncommon.
Dangote and Otedola control companies with similar stakes in oil, energy, construction, real estate and agriculture.
For those unfamiliar with their business relationship, it is surprising that Dangote can spearhead an $18 billion integrated refinery complex, the first of its kind in Nigeria, without a commercial backbone.
Otedola is renowned for his unwavering respect for the older man, Dangote. The latter also celebrates Otedola's successes and offers unlimited business mentorship and advice. It's amazing to see tycoons who have taken a deep dive into Nigeria's lucrative sectors, sipping tea together and celebrating each other's achievements. It's the perfect friendship goal – billionaires who share a strong bond despite a remarkable age difference of 11 years.
The billionaire duo are notable for combining forces whenever they want to stage a major national surprise: whether it's hosting Anthony Joshua, attending awards parties, financially supporting the Super Eagles of Nigeria or plan getaways to relax. Their friendship paves the way for budding entrepreneurs to see how businesses can best thrive through friendships and not necessarily fierce competition.
The 2009 Chevron feud must have shown them the importance of friendship in a business partnership and united them more than ever. The friendship between Dangote and Otedola validates that even between the wealthiest barons in Africa there can be something almost divine, like a friendship made in heaven.