Three Fountain County Foundations Grant $ 7,000 for Resuscitation Training | News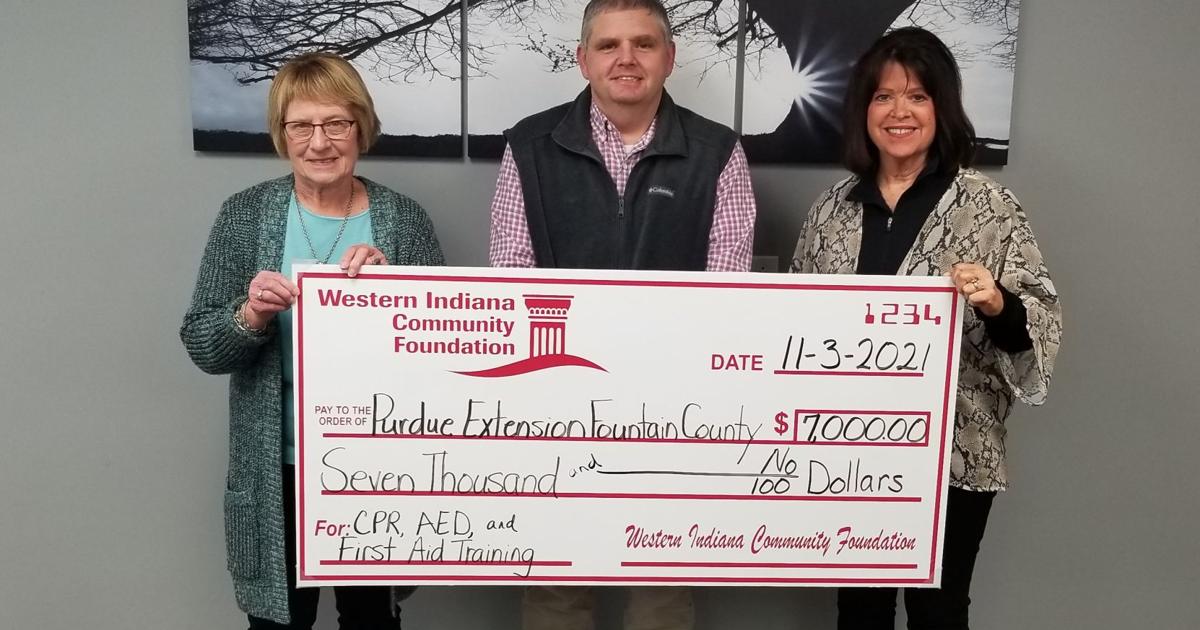 The Attica, Covington and Southeast Fountain community foundations recently combined their efforts to award $ 7,000 to Purdue Extension – Fountain County for training in CPR, AED and first aid, according to information provided.
According to Adam Tyler of Purdue Extension – Fountain County, "After conducting a statewide survey, it was noted that there was a need and interest in our adult volunteers and youth within the community. 4-H community to receive training in CPR, AED, first aid and blood-born pathogens. To be a progressive and forward-thinking county, I received a professional development grant to train with both the American Heart Association and the American Red Cross to be able to meet this need and provide this opportunity to our citizens. Additional research has identified that there is a need and interest for the general public as well as school staff and other agencies to need recertification or to be trained. This grant will help purchase the necessary equipment to deliver the training, purchase supplies for the students who will be taking the courses and first aid kits for our events for those in training. Dale White, CEO of the Community Foundation, says, "This is an excellent service that Purdue Extension provides to Fountain County. Anything we can do to complement these life-saving programs deserves the support of community foundations.
The Western Indiana Community Foundation is a public, non-profit charitable organization established in 1990 to serve donors, award grants and scholarships, and provide leadership to improve the whole of Fountain County, Indiana.