Manha and Laiba Yusuf prove that you can be a philanthropist at any age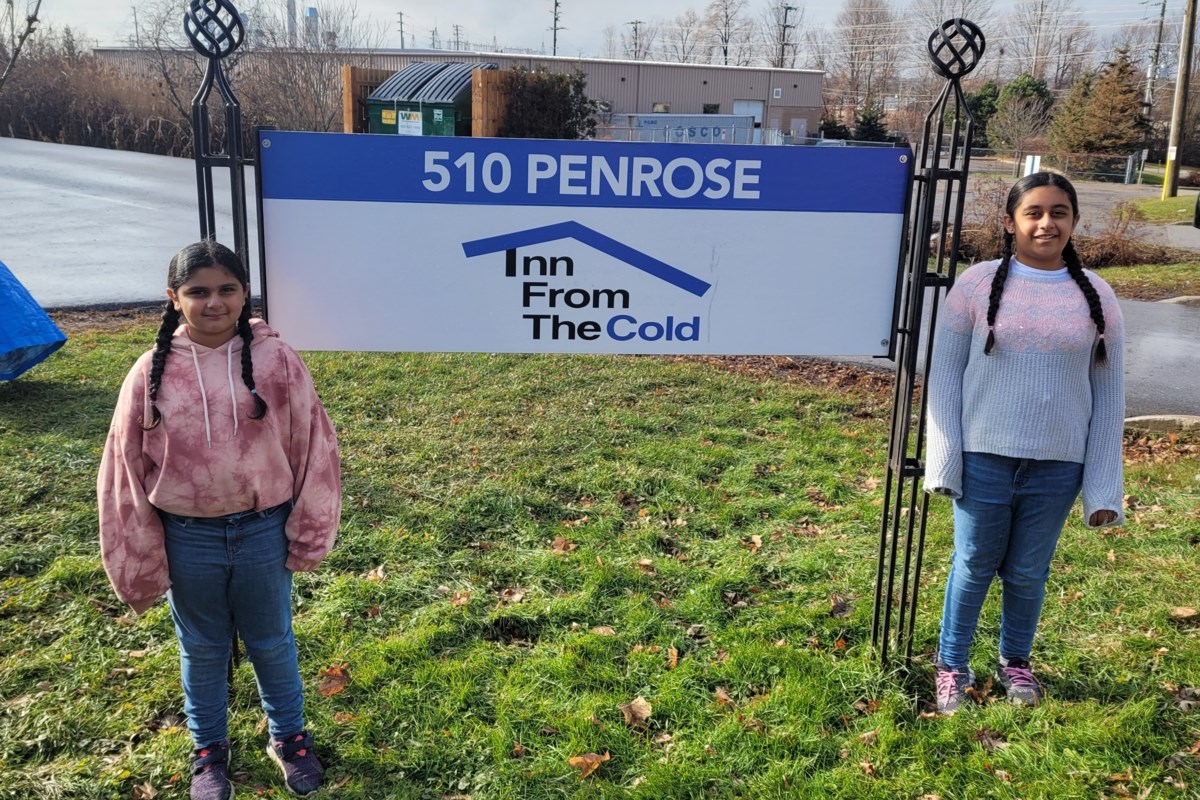 The Young Sisters of Newmarket have worked hard to raise thousands of dollars for Inn From the Cold this year, while supporting other causes
Sisters Manha and Laiba Yusuf prove that no matter how old you are, you can still make a big difference in your community.
Aged 10 and eight, respectively, Newmarket residents raised thousands of dollars for the Inn From the Cold homeless shelter and other local causes by selling fruits, vegetables, platters of nuts and flowers on various journeys throughout the year.
"At this young age, I am very grateful to all community leaders and donors for believing in me," Laiba said.
Her older sister echoes the sentiment.
"I was very grateful to the community for giving the opportunity to fundraise and hold donations before and during the pandemic. Also to all donors and supporters, I share with you the positive change that we have seen through our joint efforts, "said Manha.
In addition to raising funds throughout the year, they also run a back-to-school campaign during the summer to collect backpacks and school supplies, which are donated to various local organizations for children in the need.
Laiba said it was one of his favorite campaigns.
"I am so happy to see many young people and children receiving new backpacks full of school supplies," she said.
For young people who can also contribute, Laiba said they should.
"I encourage all young people to come forward and help the community by donating and organizing their own fundraisers. The satisfaction of giving back to the community is priceless, "she said.
Manha had a similar message for everyone in the community, regardless of their age.
"I believe in you and I hope you can end hunger, poverty and homelessness in our society and help break down the stigma of mental health," she said.
Earlier this year, Manha received the prestigious Diana Award, awarded to young people around the world who are making a difference in their local community.
At the award ceremony in June, she said the award inspired her to keep working hard in the future.
The sisters are already looking forward to their campaigns for 2022.
"In the New Year, I want to expand my work and include fresh fruits, vegetables, fresh meat for the community, food banks, shelters and people in need," Manha said.
Laiba said she is also looking to grow and wants to focus on education.
"In the new year, I want to develop kindness and create opportunities for young people in need to have access to free math lessons, reading and to create new buddies in the area," said she declared.
After a break for the holidays, the sisters will prepare for their Valentine's Day fundraiser, where they will sell roses and other merchandise to raise funds.