The Squires Family Begins Again With New 'Underwear Challenge' | Reading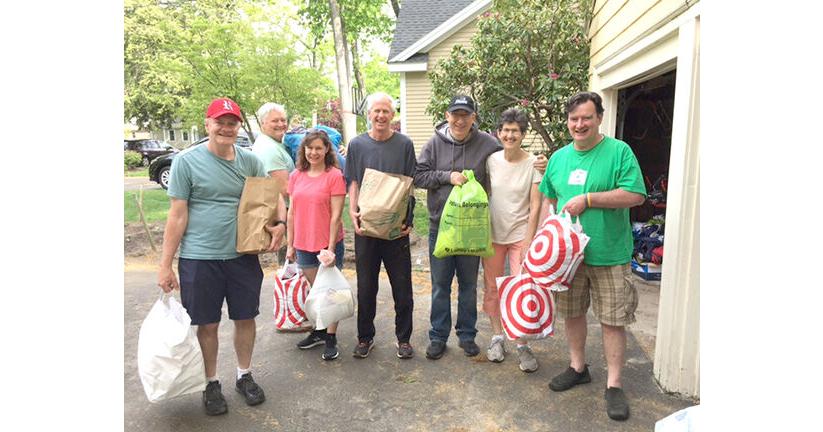 READING – Seeking to build on the incredible successes of last year's 'Charity Challenge', Oak Ridge Road residents Bill and Priscilla Squires are back this winter with a weekend 'underwear' throw. New Year's end.
Pledged a matching donation from two regional businesses, the two philanthropists are urging residents of Reading to donate at least 700 pairs of new underwear during a clothing drive that begins on New Years Eve.
Those who wish to participate in the effort are encouraged to purchase the clothes and drop them off at the Squires homestead at 26 Oak Ridge Road between Friday, December 31 and Sunday, January 2. As was the case last year, charity organizers plan to keep local residents up to date on the number of donations by keeping an ongoing tally on a sign that will be displayed on the front lawn of the residence.
"Underwear is a necessity, not a luxury," said Bill Squires, explaining the rationale for the latest fundraising campaign. "New, clean underwear provides dignity and self-esteem, as well as physical comfort and good hygiene. "
"Having to decide whether to put food on the table or buy new underwear is an unthinkable but unfortunate reality for many," he added.
Those who can't make it to the store to pick up some underwear in time for this weekend's commute can still participate by dropping a jar of peanut butter at the family's home.
Last year, the Squire family and an army of local volunteers amassed huge caches of diapers, clothing and food after staging a series of charity campaigns to benefit those less fortunate in Reading, Chelsea and the Greater Lawrence area.
At the time in hopes of helping communities hardest hit by the COVID-19 pandemic, the local couple say thousands of Massachusetts residents still struggle to keep afloat as the crisis in health care continues and inflationary pressures are pushing up commodity costs.
"There are currently over 20,000 homeless people in Massachusetts, including 12,000 in families and 8,000 individuals. Everyone could use a few pairs of new underwear. In Greater Boston alone there are twenty shelters that could use our support, "Squires said of the latest mission.
Prior to sponsoring last year's 'Peanut Butter Challenge' over New Years weekend, Oak Ridge Road philanthropists were successful in securing corporate sponsorship from Teddie Peanut Butter, who has promised to match food donations from residents of Reading.
This year, officials from Chelsea's Engineer Design Associates and Championship Physical Therapy of Wintrop also pledged to purchase up to 700 pairs of underwear under a similar sponsorship.
After hosting a pair of initial food drives in spring 2020, the Squires family switched to a challenge-based format on the last New Years Eve, when local residents were asked to donate at least 500 jars of peanut butter.
In the end, by securing the corresponding pledge of 500 containers of Teddie Peanut Butter, the local community broke expectations by depositing 1,600 jars of peanut butter and an unknown number of jelly and lint donations over the years. three days on the road.
Months later, residents were asked to donate at least 10,000 diapers in a similar fundraiser to benefit Chelsea Charity La Colaborativa, San Lucas Episcopal Church in Chelsea , Lawrence Family Development Inc. and Reading Food Pantry.
Once again, the Reading community came together in droves on the weekend 'diaper challenge' and brought over 30,000 diapers to Oak Ridge Road.
The last big fundraiser was in late May, when the Squires held a clothing drive to benefit Lawrence's Lazurus House. Volunteers transported more than eight cars full of clothes to the charity, which should have stowed some of the donations in an overflow container after running out of space in their main storage space.