119 Afghans fleeing the Taliban arrive in Greece with the help of an American philanthropist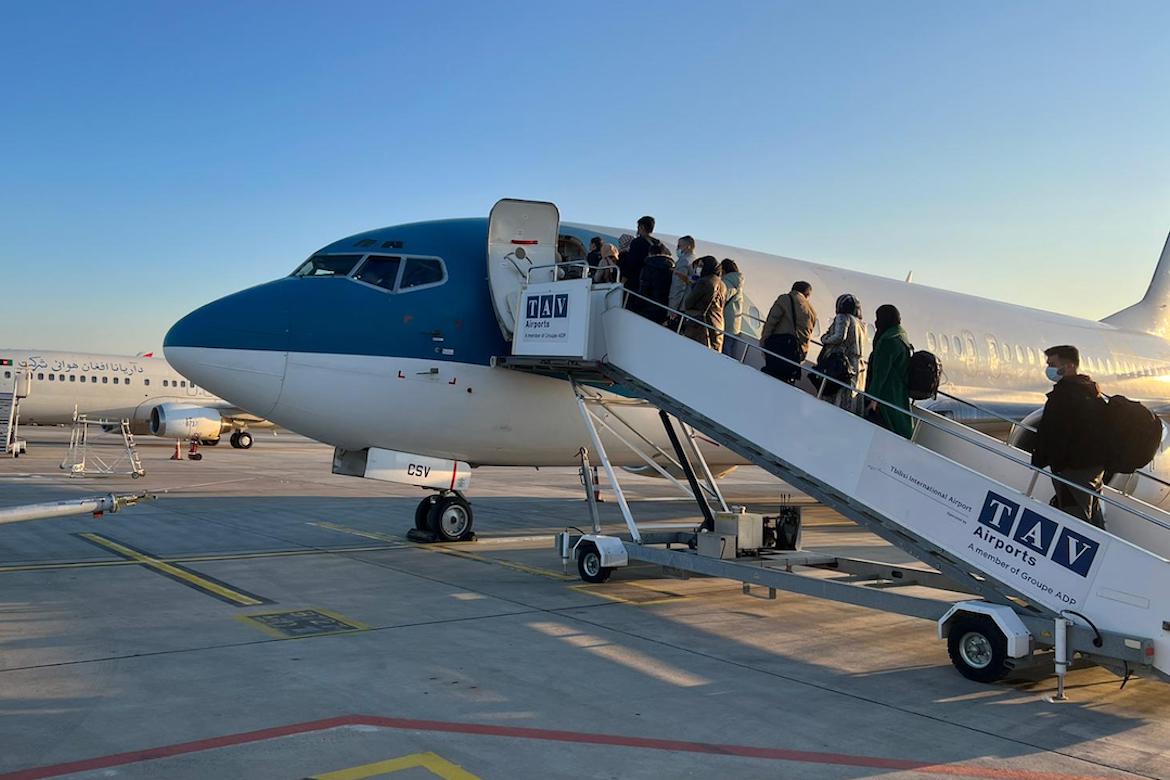 A group of Afghans who risked certain death in their homeland have been rescued and airlifted to Greece, thanks to the work of a US-based philanthropist.
Amed Khan, who has been in the region for several months organizing and funding numerous rescue missions, flew with the group to Thessaloniki, where they will remain until their immigration documents are processed for relocation to the United States and Canada.
Since the Taliban took control of Afghanistan in August, Greece has allowed more than 700 Afghans to enter the country. Khan funds private flights for these people, many of whom were lawmakers, judges and aid workers who have supported U.S. and European efforts in the country for the past 20 years and have all been targeted by the Taliban for their loyalty to the West.
Thanks to its network in Greece, Khan also covers accommodation, medical costs and other expenses related to the stay of Afghans in Greece.
A native of New York, Khan has close ties to Greece and is the co-founder of Thessaloniki-based Elpida Home, an organization that has provided support and services to thousands of refugee families since its founding in 2015. .
Risking his life, he traveled to Afghanistan in August and set up a secret network of supporters, both inside and outside the country, and immediately began leading rescue operations. .
Greece has taken in the vast majority of those saved by Khan, thanks to a personal bond he has with the wife of Greek Prime Minister Kyriakos Mitsotakis, Mareva Grabowski.
"I texted Mareva, who is an old friend, and told her I had this situation and had nowhere to take them," he told the Pappas Post in a WhatsApp message. "An hour later, they said, 'Yes, we'll take them.' I didn't even have to present this to them.
The Pappas Post is in regular contact with Khan, who has shared various images and videos during his rescue operations. They are posted regularly on Gregory Pappas' Instagram profile. An archive of these messages is here.
---
Is the Pappas Post worth $ 5 a month for all the content you read? Every month, we publish dozens of articles that educate, inform, entertain, inspire and enrich the thousands of people who read The Pappas Post. I ask those who frequent the site to participate and help keep the quality of our content high and free. Click here and start your monthly or annual support today. If you choose to pay (a) $ 5 / month or more Where (b) $ 50 / year or more then you can browse our site without any advertising!
Click here if you would like to subscribe to the weekly update of The Pappas Post