Lighthouse Foundation founder Susan Barton and philanthropist Vicki Vidor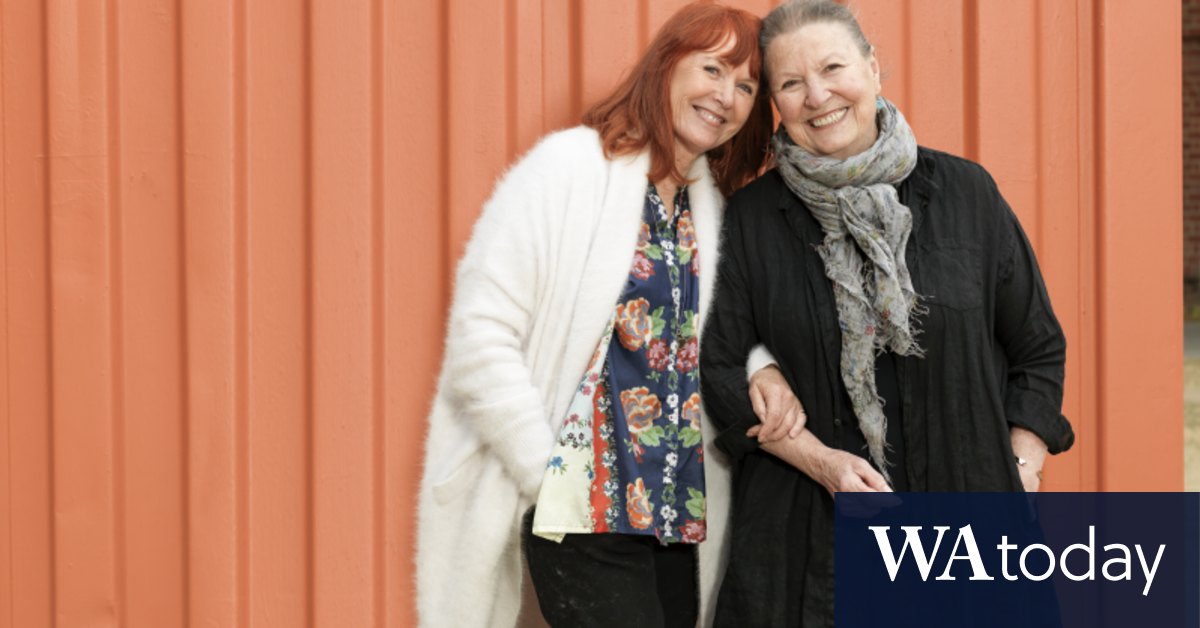 I didn't know anything about running a charity, but Vicki and I helped each other, encouraging each other to take on challenges. We both have positive attitudes. Don't tell us "no" because that will only ignite us. We complement each other well. Sometimes I just want to keep going, but I know I have to be patient: Vicki has an eye for detail.
"We both have a positive attitude. Don't tell us "no" because that will only ignite us. We complement each other well. "
Without Vicki, my life could have taken a very different turn. I grew up in housing commission apartments, with a single mother and different stepfathers. Vicki showed me a whole new world and made me believe that there is beauty in life and that anything is possible. His investment and his confidence in me changed my trajectory. She has been like a loving big sister, and I feel so much love and gratitude for her. There are no words for it. It makes me cry.
Vicky: When I met Susan, my kids were growing up and I was looking for something meaningful to do, something that would touch my heart. When I saw the work she was doing, I felt like I had found my soul mate.
I was used to the corporate world, but what Susan did was wholeheartedly, coming from a place of compassion. We logged in immediately and I started volunteering half a morning a week, but it quickly became more.
The more we worked together, the more I was impressed. Here is this wonderful young woman, who came from a difficult background, changing the world in the work she did with homeless children. I admired her tremendous determination, and I learned from her that you can do anything if you do it. Susan challenged me, but also encouraged me, and it gave me the confidence to take on more responsibility within the foundation. As our friendship grew, it also gave me unconditional love.
Susan supported me through difficult times. A member of my family had a drug problem, and I was talking to him about it. She introduced me to a youth leader who helped me tremendously.
"One thing I learned from [Susan] is the importance of family gatherings, where everyone can express their feelings.
Then, at the end of 2007, one of my sisters passed away and my life changed dramatically. I had become president of the foundation that year and had to resign because I could not devote the time to it. It was a difficult decision. While Susan did not want to lose a trusted colleague and friend, she supported me and my decision. We both know that we will always be there for each other in any situation. One thing I really love about Susan is her ability to keep quiet sometimes. We can just be together, not speak, and feel totally at home.
Susan and I have common values, especially around our families. One thing I learned from her is the importance of family gatherings, where everyone can express their feelings and be heard without interruption. I brought this practice to my own family and to this day we still have family gatherings where we take turns listening to each other.
Susan has always welcomed my children and gave them a real life example of what it means to work in a community. She gave them an understanding of philanthropy and the real benefits it brings.
Loading
For the past 10 years, Susan and I have been going to the movies together at Palace Cinema Como in South Yarra every Thursday night, confinement permitting. We chat and laugh, wondering if we're watching the same movie we saw last week. It's a way for both of us to escape the everyday and enjoy each other's company.
Susan has a great passion for her work which inspires everyone around her. She helped me open my heart, my mind and my eyes to the world. I respect her as a trusted leader and feel lucky and honored to have worked alongside her. Our friendship is respectful, loving and non-judgmental.