Capsule Wardrobe Pieces Every Woman Should Own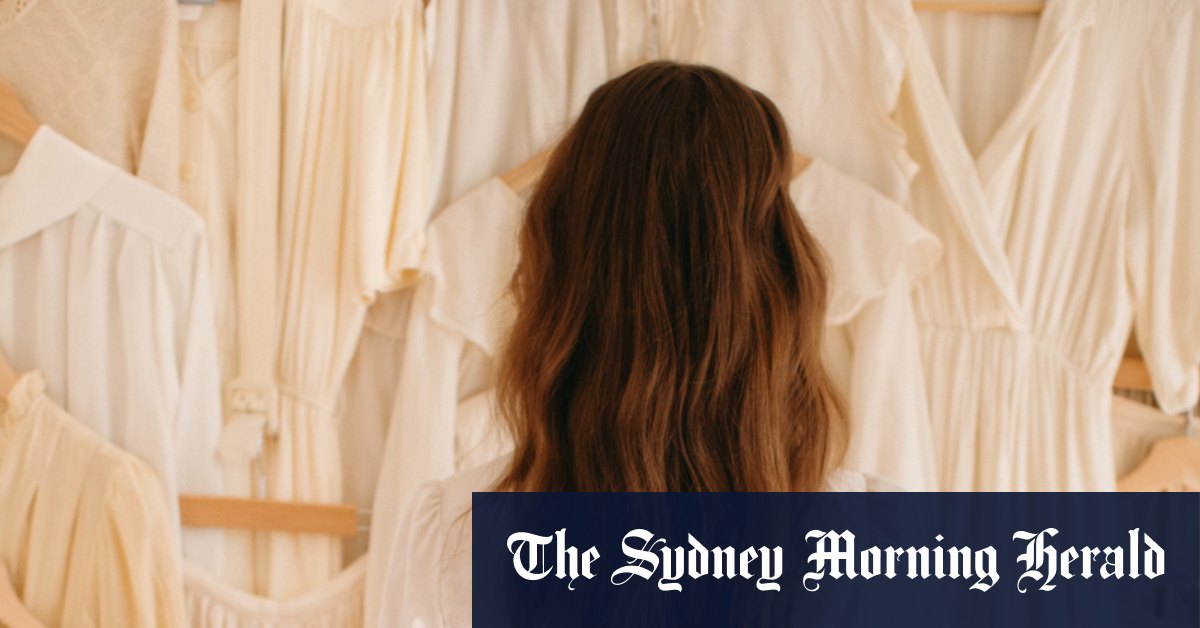 Loading
When I see a list in a magazine or on social media, I always have a quick glimpse to see if there's a new addition that I might have missed, like a quilted orange cape or platform rain boots. silver. But no, the classics seem to have pretty much stayed the classics, so it's worth taking a look at the top 12 so we know we're on the right track.
1. A tailored blazer
In black, navy or neutral, like sand or khaki, a stylish blazer will put any outfit on and can even be worn over workout gear. The current styles are a bit oversized and square, for ease of movement. I'm currently looking at a teal velvet one for added drama.
2. John
The high waist seems to be a defining trend now, whether straight or loose. Warning: the high waist and loose fit are heading towards mom jeans, so it's probably best to leave them to young people. The high, straight waist is a great look with a heel and jacket at any age.
3. A white shirt
You can't have too many. The oversized men's style is a good option. Looks great over jeans or black leggings.
Loading
4. Leggings
Ah, the leggings. They are such a modern, comfortable and versatile option for any age. Wear them with a large white shirt, or with a T-shirt and a longer blazer.
5. A trench coat
A neat khaki trench coat is a no-brainer – French-inspired cool with a utilitarian edge. And pockets!
6. A soft knit
A loose black, gray or camel sweater is always in order, day or night. The short-sleeved sweater is also an ideal piece for all seasons, very chic and ideal over a long-sleeved shirt.
7. A costume
A well-cut suit is another timeless solution. Black is the obvious option and will also work as a tuxedo for formal events if you add jewelry and heels. White is also a gorgeous choice if you can handle dry cleaning. The jacket and pants can also be worn separately, of course, for more outfit options; a cream jacket with jeans is a stylish look for lunch or dinner.
8. A dress
Choose any style that suits your figure. It could be a silky slip-on dress (wear a sweater, cardigan or trench coat with it), A-line, puff-sleeve bag dress, sheath, button-down shirt or tunic. I bought a new one this week – mid-length and with long, voluminous sleeves, edged with a striking neon yellow trim strip to add interest. And with, joy of joy, pockets.
9. A black t-shirt
A silky black T-shirt will go with everything. A wardrobe staple.
10. A mid-length skirt
Loading
Current styles are wrap around and A-line, but again, go for the cut that suits your body type. I'm currently crazy about bias skirts with an elastic waistband – I have them in metallic silver, navy blue silk, and pink sequins. I love them casually worn with a cotton shirt and sneakers.
11.A hoodie
It's a new staple, but loungewear and sportswear feel like it's here to stay. Make it cashmere for the ultimate in casual luxury.
12. A comfortable oversized cardigan
Chunky, ribbed or textured, the grandpa cardigan is the key to easy weekend style.
There are your basic 12 perfects. Again, I don't want to be too militant; there is room to be playful. Maybe now is the time to throw in some craziness. I have to talk about my new lime green patio pants.
edited excerpt from Why did I buy this? (Murdoch Books) by Kirstie Clements, now available.
This article appears in Sunday life magazine within the Sun-Herald and the Sunday age on sale October 31. To learn more about Sunday Life, visit The Sydney Morning Herald and Age.
Get the most out of your health, relationships, fitness and nutrition with our Live Well newsletter. Receive it in your mailbox every Monday.