State of Nevada and Catholic Charities in Southern Nevada Release Joint Statement on Resettlement of Afghan Refugees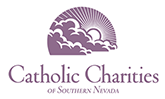 Las Vegas, Nevada – September 21, 2021

Last week, the state of Nevada received confirmation from the State Department with projections of the number of Afghans expected to be resettled in the state through the new Afghan Placement and Assistance (APA) program. This new federal program will resettle Afghan parolees.
"My staff in the Governor's Office for New Americans are working tirelessly to ensure that our refugee resettlement agencies receive the necessary state support in the process of resettling Afghan parolees under this new program," and Afghan refugees and IVS coming to our state, " said Governor Steve Sisolak. "I have said it before and I will say it again, Nevada is and will continue to be a welcoming state for all. I am proud of our long tradition of resettling refugees and other eligible populations fleeing persecution, fearing for their lives and safety and that of their families, and we stand ready to support resettlement efforts in our state and families. Afghan women seeking refuge in Nevada. . "
Currently, the state is expected to receive 150 people (50 in southern Nevada and 100 in northern Nevada) under this new APA program. At present, the state is still awaiting confirmation of the number of Afghan refugees and SIV who will arrive in Nevada.
"As the State Office for Refugees, Catholic Charities of Southern Nevada will continue to welcome and help resettle refugees in Nevada. This includes refugees and Special Immigrant Visa (SIV) holders. It should be noted that there are differences on the services and benefits available to this regular group of individuals who receive services from Catholic charities, and the current group of Afghan evacuees who flee their country in the light. recent world events. said Deacon Thomas A. Roberts, President and CEO of Catholic Charities of Southern Nevada.
In the State of Nevada, our refugee resettlement process is administered and overseen by non-profit organizations. Catholic Charities of Southern Nevada (CCSN) serves as the refugee resettlement office for the state. In addition to the CNSC, we have two other local refugee resettlement offices – ECDC African Community Center in Las Vegas and Northern Nevada International Center (NNIC) in Reno. The ECDC African Community Center administers the relocation process for the 50 Afghan parolees coming to southern Nevada and the Northern Nevada International Center administers the relocation process for the 100 Afghan parolees coming to northern Nevada. Southern Nevada Catholic Charities will continue to resettle Afghan refugees and IVS arriving in our state.
"ONA supports the vital work of refugee resettlement agencies as they continue to lead the resettlement efforts of Afghan refugees, SIV and parolees in the State of Nevada" said Charina de Asis, director of the governor's office for new Americans. "We will continue to work with our refugee resettlement agencies to ensure that Afghan families have access to the important resources necessary for their resettlement and integration in Nevada, so that they also feel welcome and safe in our state."
We are currently awaiting further information regarding the planned arrival of Afghan parolees, refugees and IVs in our state. Refugee resettlement agencies will continue to prepare and work closely in coordination with the state. Currently, we cannot offer maintenance to arriving families for security reasons.
About Southern Nevada Catholic Charities
Since 1941, the mission of Catholic Charities in Southern Nevada has been to serve those in need, the most vulnerable, regardless of race, religion or creed. This premier community resource provides help and hope with dignity as it strives to meet the diverse needs of the men, women and children of southern Nevada. Through the generosity of foundations, grants, organizations and individual donors, Catholic Charities operates 16 programs supporting over 4,200 people per day and spanning four main areas: Family Services, Food Services, Family Services Immigration and Refugee and Homelessness and Housing Services. Catholic Charities also operates the largest meals-on-wheels program and emergency shelter services in southern Nevada. For more information, please visit CatholicCharities.com.
About the Nevada Governor's Office for New Americans (ONA)
The Nevada Governor's Office for New Americans (ONA) was established to promote the inclusion and integration of American immigrants, refugees, and aspiring Americans into Nevada's civic, economic, and cultural life. The ONA strives to build a bridge between the world of state government and the complex changes in immigration policy that affect all Nevadans. By breaking down bureaucratic barriers that often hamper economic self-sufficiency and civic integration, ONA strives to make Nevada an even more welcoming state for all. For more information on ONA, visit our website at ona.nv.gov.
###