How to turn independent artisans into a business network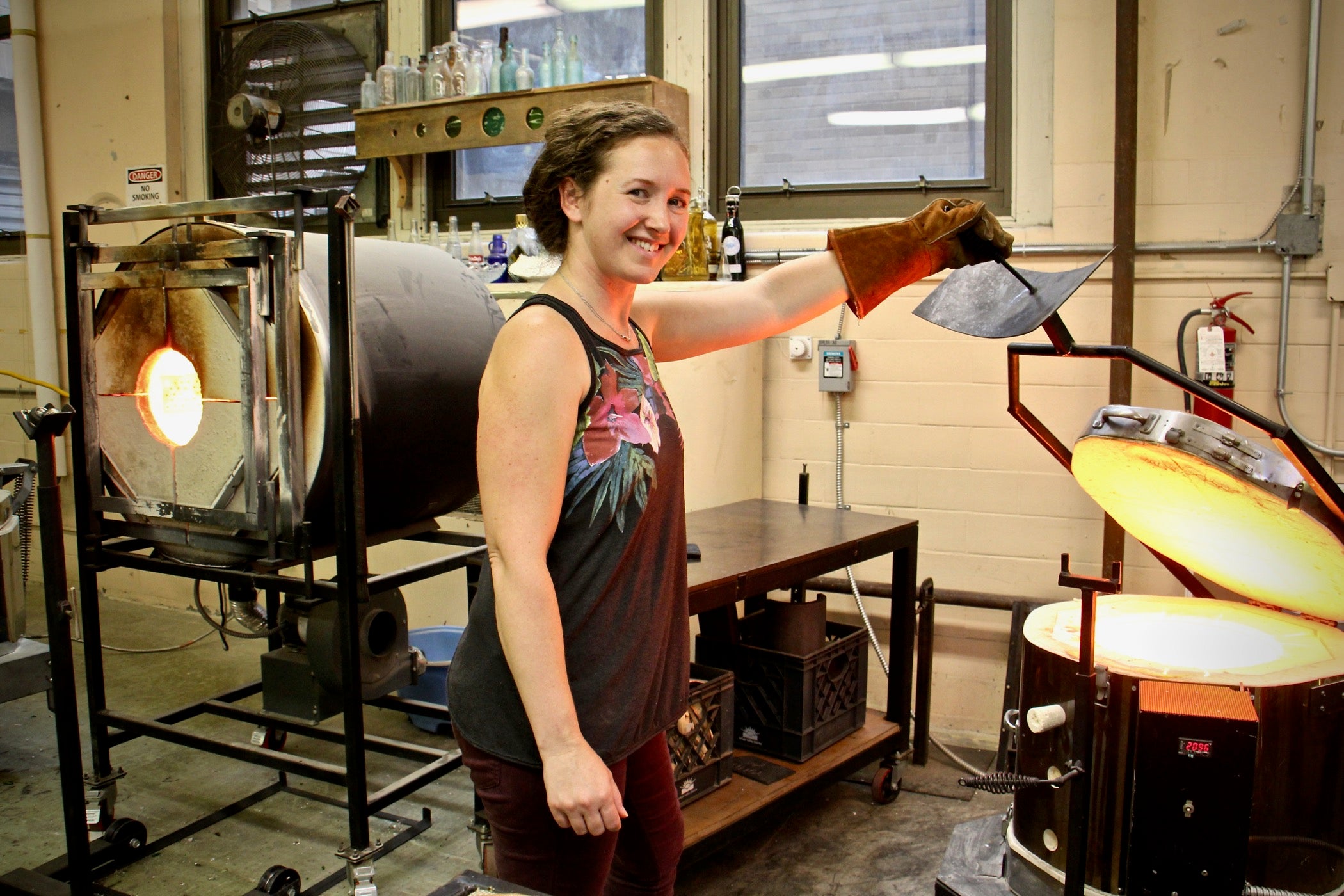 Ruttenberg – along with his classmate Mark Ellis and his wife, Rebecca Davies – began experimenting with turning individual recycled bottles into handmade glass products, such as bowls, barware and light fixtures. They were motivated by their collective concerns about the environmental impact of glass's energy cycle – from the extraction of silica to make it, to the energy used to transport it, to the heat needed to recycle it.
"How do we cut that down a bit and some locally sourced material that's literally right at our feet?" " she said. "Troubleshooting the intricacies of working with commercial grade glass, versus glass made for artistic reasons to have that smoother quality, just took some trial and error. Look what we have now.
What Ruttenberg has now is a business with 10 employees in the basement of the Bok building, a former vocational high school on Mifflin Street that has been redeveloped into a beehive of small businesses, many of which are light industries. A year ago, Remark Glass became a nonprofit branch, Bottle Underground, which collects, sorts, cleans and reuses glass – without handling – into florists' vases, candle jars and cosmetic packaging.
"Coming from an artistic background, my father always told me that I had to take a business course. Have I got? No, I didn't, "Ruttenberg said. "I have since. But I think a lot of us don't have that basic training. We started a business because we know we can, we know we have the goods, we know we have the talent. But how do you deal with this? "
About a year ago, in the midst of the pandemic, Cartier contacted Ruttenberg to see if she might need help. Ruttenberg used CraftNOW to research new sources of funding, such as grants and microloans, and connect with other creative entrepreneurs to share business information.
"It's great. I can't ask for a better winger, basically a winger," said Ruttenberg.
Cartier wants to change the perception of artisans of themselves, not only as manufacturers of objects, but also as miniature economic engines. She also wants to change the mentality of donors.
"What we want to do is demystify what creative entrepreneurs do and how their businesses operate, and change the mindset that all funding for the arts is charity," she said. . "In fact, it's an investment in creative communities and local communities."