Integrate ESG for a targeted strategic transformation, Energy News, ET EnergyWorld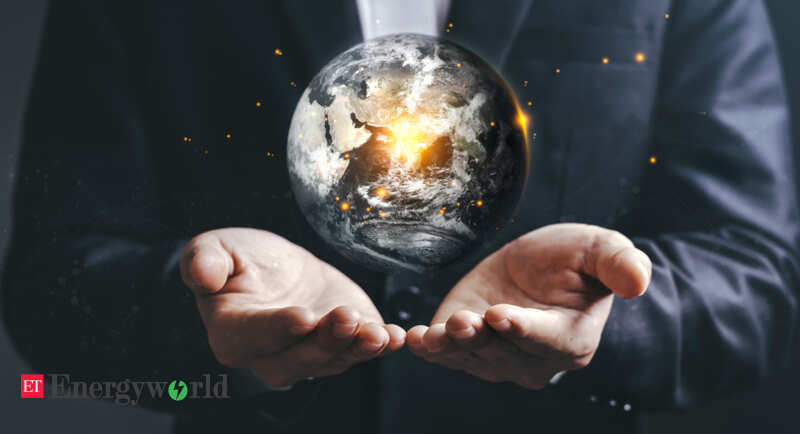 ESG, which is at the heart of discussions in boards of directors around the world, is about reinventing possibilities and working on solutions to the most pressing problems related to innovative business models, the planet, people and society. shared prosperity. ESG is a key driver for seizing opportunities and staying ahead of vulnerabilities. It's about strengthening the business while creating a stronger world. ESG offers companies a formal strategy for dealing with specific non-financial parameters, as the focus shifts from "how many profits" to "how profits are created".
It is driven by pressure from a large number of stakeholders and is a big change from companies that are only accountable to shareholders. With changing demographics and increasing access to information through technology, stakeholders are making their voices heard. Here are some of the other questions stakeholders are asking answers to: Why are you in business? Who are you as a company? What is your impact on the world? How do you align your business model with the needs of society? What are you bringing back? How do you engage with your employees and stakeholders?
Governments and regulators have responded by tightening regulations on the measurement and reporting of non-financial metrics. Financial investors are driving change by integrating ESG concerns into their investment decisions.
With increasing pressure around ESG, companies are taking an exploratory approach, viewing ESG from a risk mitigation, compliance and reporting lens, with a keen eye on strategies to address investor concerns and reactionary attention to specific ESG issues as they arise in the media.
Sectors like pharmaceuticals, automobiles and FMCGs are at the forefront of this conversation given the nature of the business and the geographies in which they operate (value chains, customer base, and international regulatory oversight). The financial sector has also started to appreciate the importance of investing in low risk opportunities that comply with ESG standards. The move towards a more structured and methodical assessment of non-financial and sustainability-based parameters before making investment decisions is accelerating. Likewise, large professionally run family businesses, subsidiaries of multinationals aligned with global targets and startups / unicorns have launched an ESG strategy to transform discussions to build a legacy and create long-term value.
The energy giants are also focusing on the adoption of core ESG values ​​by embarking on major energy transition programs supported by renewable energies and hydrogen, making optimal use of resources and limiting the impact. social by using M&EA processes, rehabilitating affected areas and engaging with the community. Strong governance practices are in place to manage ESG compliance and protect brands.
In India, we have initiatives through ESG elements, such as mandatory purchases of renewable energy for captive energy-intensive consumers, the Perform-Achieve-Trade program for energy-intensive industries on the targets of energy efficiency, mandatory CSR spending of 2.0% (for companies with net worth over INR 500 crore or revenue over INR 1,000 crore), and environmental compliance laws for enforcement. place of manufacturing facilities. Companies have spent over INR 100,000 crore on related initiatives over the past 5-6 years.
Although India does not have a comprehensive carbon tax, it does apply a coal tax (similar to the carbon tax) of INR 400 / tonne on the use of coal, which is invested in the renewable energy sector through the National Clean Energy Fund. We could see stricter standards on environmental and ESG reporting as India strives to meet its planned Nationally Determined Contributions (INDC) target to reduce emissions intensity by 33-35% of by 2030 (below 2005 levels).
The Securities and Exchange Board of India (SEBI) has issued guidelines for sustainability reporting – Business Responsibility and Sustainability Reporting – which will be made mandatory for the top 1,000 listed companies in India (after one year of voluntary disclosure). This will encourage India Inc.'s top 1,000 companies to conduct, measure and report their environmental and social performance.
ESG conversations falter as discussions move from board / CXO level to CSR / sustainability managers / operations. Lack of understanding of emerging ESG ecosystems is pushing discussions about cost implications, loss of short-term margins, possibilities for stranded assets, and preservation of the status quo, which cloud judgments on sustainability metrics. long-term. The multiplicity of rating agencies, frameworks and complex information requirements increase complexity.
Demonstrating leadership in ESG has been and will be a key differentiator for all organizations to succeed and be ready for the future – with a direct correlation to improving ratings and returns, access to sustainable finance, better market perception and valuations, resilient supply chains, willingness to pay and customer engagement and improved investor sentiment.
Businesses should see ESG as an opportunity and proactively lay the foundation for future transformation and value creation, integrating it into the digital transformation agenda:
o Transform the company from the inside out: success is not defined only by the financial aspects, but by the way in which a company prepares and adapts to the realities of tomorrow. Anchoring it on a goal, continuously innovating internally to inspire and drive change externally is the key.
o Measure transparency and accountability: Companies need to explore proven tactics and smarter technologies to identify, measure and hold companies accountable for ESG principles. They need to take a proactive approach to prove their commitment – to employees, customers, shareholders, suppliers and other stakeholders – using the right data, metrics and disclosures.
o Strategy-driven transformation action plan: Companies need to understand ESG ecosystems, their current state and baselines, benchmark themselves against the best in the business world, and pivot their business to create value and growth. 'impact.
ESG will become the new normal, going through the phases of value protection through value creation over the next decade. Now is the time to embark on this transformational journey – setting a bold ambition; develop a concrete and practical plan with measurable initiatives and commit resources.
[This piece was authored by Sambitosh Mohapatra, Leader – ESG, Energy Utilities & Resources, PwC India]