ON THE MONEY: Non-monetary contributions to charities | Characteristics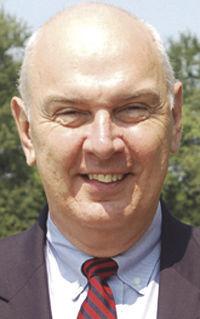 Gifts to charities, according to the IRS, come in three forms: cash, publicly traded securities (with market quotes readily available on an established securities market), and gifts of other property. The upper limit of all charitable donations to public charities in 2021 is 100% of the donor's adjusted gross income. Some other charitable donations are limited to 30%, or in some cases 20% of the AGI, depending on the type of charity.
Gifts of valued stocks have a twofold advantage. Suppose you bought 2,000 Acme shares at $ 5 per share and the share price is now $ 15 per share. When you donate the 2,000 shares to a charity, you receive a tax deduction of $ 30,000, not $ 10,000, and you just saved $ 3,000 in capital gains tax on 20,000. $ of the appreciated value of the shares. If you're lucky enough to be in a tax bracket that requires you to pay a 20% capital gains rate, you'll have that savings plus an additional 3.8% savings on the Medicare surcharge, for a savings. total of 23.8% compared to simply writing a check to the charity for $ 30,000.
Gifts of other non-monetary items have requirements that must be met in order to justify the value of the gift. There are several categories of non-monetary donations:
If the donated property is valued at less than $ 250 (not in total, but individually): you must receive and keep a receipt from the charity showing the name of the organization, the date and place of the contribution, as well as a reasonably detailed description of the property.
For property valued at $ 250 to $ 499: Again, you should have a receipt from the charity, but if more than a contribution over $ 250 is made, you must have either a separate acknowledgment of receipt for each, ie an acknowledgment of receipt that shows all contributions. In addition, the receipt or acknowledgment must be in writing, include a description of the property donated and a good faith estimate of the value of any property donated. The taxpayer must also keep reliable written records for each item of property contributed which includes the name and address of the charity; the date of the contribution; a reasonable description of the item given; the fair market value of the donated property and how that value was determined; the cost or other basis of the donated good; and the amount of the deduction that will be claimed.
Property valued at $ 500 to $ 4,999: In addition to all of the above, you should have additional information regarding how the property was acquired (gift, inheritance or purchase).
Property valued over $ 5,000: In addition to the items required for contributions valued between $ 500 and $ 4,999, you must obtain a qualified appraisal of each item.
A qualified appraiser must regularly prepare appraisals for which he is paid, and the person must demonstrate verifiable training and experience in appraising the type of property to be appraised.
For items valued under $ 500, TurboTax has a handy tool to help you donate items that may be difficult to value accurately.
Keep in mind that if you take the standard deduction in 2021, these used property contributions are not deductible as itemized deductions, but the charity still needs your donations.
Check it out at turbotax.intuit.com/personal-taxes/itsdeductible/.
Given that the only taxpayers who will benefit in 2021 from contributions of non-monetary assets are those who will itemize their deductions, it seems reasonable that these individuals may be subject to the increased verification activity that has been threatened by the Biden administration.
If you detail this year, you can use a special charitable giving strategy. This strategy involves donating cash or investment assets into what is known as a donor advised fund. Donor Advised Funds are tax-deductible financial accounts provided by 501 (c) (3) nonprofit institutions that are sponsors of donor approved and advised funds.
The funds are opened in the name of the donor, and they allow a donor to donate and get a tax deduction immediately while later deciding which organization those funds will support. Most large investment firms offer such funds.
Some donor-advised funds allow donors to invest the funds while they are in the account.