DOH clarifies: More than 300 donated respirators already delivered to hospitals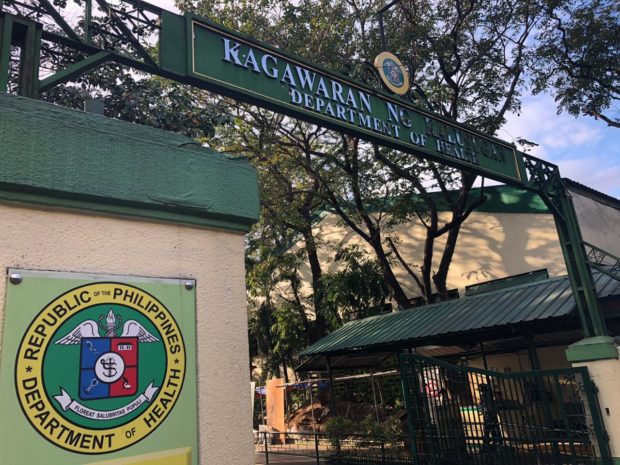 MANILA, Philippines – The Department of Health (DOH) said on Friday that the 337 respirators donated to government and private hospitals have already been delivered, with just 63 respirators on standby and ready for deployment in areas experiencing a surge of cases of COVID-19.
The DOH released the clarification after House lawmakers hit on the agency for allegedly failing to distribute respirators donated by some tobacco industry companies.
"The DOH further clarified that it had received approximately 400 respirators from the Temasek Foundation. Of this number, 30 units were sponsored by a private company associated with the tobacco industry, "read a press release from the agency.
"The DOH did not accept such donations in accordance with CSC (Civil Service Commission) -DOH (JMC) Joint Circular No. 2010-01 which prohibits government agencies from accepting donations from the tobacco industry. Instead, the DOH facilitated the immediate delivery of the machines to 10 private hospitals identified by the private company for use on COVID-19 patients, "the DOH explained.
According to reports, the reason given by the DOH for keeping the donated respirators was that the JMC prohibits government interaction with the tobacco industry, including issuing donation receipts. The JMC was signed by Francisco Duque III, then head of the CSC, who is now the secretary of the DOH.
CSC Commissioner Aileen Lizada said she had decided to recall the "faulty" JMC. She also said there was no record in the CSC authorizing Duque to sign the JMC on behalf of their "collegiate body."
The DOH then thanked the Temasek Foundation for the ventilators donated and the Embassy of the Republic of Singapore for facilitating the delivery of the donations.
The Temasek Foundation is a non-profit organization in Singapore that promotes social and cultural interaction, education and assistance to disadvantaged people in Asia. Faith Yuen Wei Ragasa, Inquirer intern
For more information on the novel coronavirus, click here.

What you need to know about the Coronavirus.

For more information on COVID-19, call the DOH hotline: (02) 86517800 local 1149/1150.

The Inquirer Foundation supports our first healthcare and always accepts cash donations to be deposited into Banco de Oro (BDO) checking account # 007960018860 or to donate through PayMaya using this connect .
Read more
To subscribe to REQUEST MORE to access The Philippine Daily Inquirer and over 70 other titles, share up to 5 gadgets, listen to the news, download from 4 a.m. and share articles on social media. Call 896 6000.