Save the Children UK revenue fell by £ 18million last year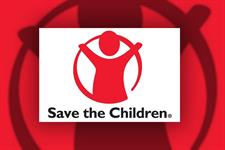 Returned to Save the Children United Kingdom fell by £ 18million last year, according to the latest figures.
The charity's annual report, released today, says that his income was £ 288.7million in 2020, up from £ 307.4million the year before.
Save the Children said the main reasons for the drop were store closings and the cancellation of fundraising events due to restrictions from the Covid-19 pandemic.
Accounts show the charity lost £ 6.5million when its stores closed – around half of what they raised the year before.
He also missed £ 2.4million from special events that had to be canceled and £ 700,000 in community fundraising.
The report shows that government and multilateral organizations' revenues fell from £ 163.9million in 2019 to £ 141.6million last year, including a £ 6million drop in funds from the UK government to £ 62.9million.
In response to the drop in income, spending has been "drastically reduced," according to the report. Total spending fell from £ 26million year on year to £ 238million.
This included reducing spending on fundraising and advocacy, spending £ 4million less on advocacy and awareness in 2020 than in 2019, when she spent £ 13million.
He also implemented spending and hiring freezes across the organization and put 250 employees on leave.
The average full-time equivalent workforce in the organization increased from 1,036 in 2019 to 902 in 2020.
This was mainly due to a restructuring of its programs in the UK, the charity said, as well as a recruitment freeze.
Senior officials at the charity agreed to a voluntary 10 percent pay cut from May through December.
During the pandemic, the charity spent £ 252million on charitable activities as a whole, with the largest spending on emergencies, followed by education and health.
The charity's donation acceptance committee, which reviews potentially high-risk donations, turned down six of the 53 donations returned to it in 2020, according to the accounts.
The reasons for doing so included concerns about the nutritional value of the products, the document said. The individuals or organizations that attempted to make the refused donations are not named.
In 2020, 182 backup issues were reported to the charity, including seven related to staff conduct.
Kevin Watkins, Managing Director of Save the Children UK, said: "At a time of growing child poverty, worsening malnutrition and increased stress on health systems during the pandemic, our work is more vital than ever.
"It is an honor for our staff to have helped millions of children survive, learn and thrive, despite financial constraints."